Pharmacy Technician Job In Portsmouth, Virginia
Pharmacy Technician - TPC Virginia Beach - Virginia Beach, VA
Next Steps...
Apply Now
Register Now
Job Description
Caring for America's military family.
Matrix Providers serves government agencies with the commitment to improving performance in the government's contracted medical staffing system. Founded in 2010 by Dr. Bill Rivard, a retired Army Colonel, Matrix Providers has achieved an unprecedented 99.4% placement rate despite taking on some of the government's most challenging requirements. Trusted by the Department of Defense, we have consistently received high-quality management and customer service ratings since 2012. With corporate staff covering 4,961 miles and six time zones, we're never far away in time, place, or commitment.
Matrix Providers is hiring a Pharmacy Technician to join our team of talented professionals who provide healthcare services to our Military Service Members and their families at TPC Virginia Beach in Virginia Beach, Virginia.
Employment Status: Full-time
Compensation: This is an hourly position, paid bi-weekly
Schedule: Services shall be provided Monday through Sunday between 7:00 a.m. and 7:00 p.m. The clinic is open on the following Federal Holidays: Martin Luther King Jr's Birthday, President's Day, Columbus Day, and Veteran's Day. Each healthcare worker will be scheduled for a shift ranging from four (4) hours to twelve (12) hours. Any shift more significant than six (6) hours will include an uncompensated thirty (30) minute meal break. In no instance will a healthcare worker exceed 80 hours per two-week period.
However, the Current Schedule is Monday through Friday from 7:30 a.m. to 4:00 p.m. but is subject to return to its listed initial Monday - Sunday schedule.
Benefits: Competitive financial package with a comprehensive insurance package including health, dental, vision, and life coverage.

Accrued Paid Time Off (PTO)
Paid Holidays
401(k) Plan
Requirements: The Pharmacy Technician must have and meet the following:
Degree: Certificate.
Education: Graduate from a formal pharmacy technician program accredited by the American Society of Health-System Pharmacists (ASHP) or a formal pharmacy technician program (i.e., technical, hospital, or retail-based program), or a formal medical services training program in the United States Military.
Certification:

Certified by the Pharmacy Technician Certification Board (PTCB).
BLS- Basic Life Support for Healthcare Providers, American Heart Association, or American Red Cross Healthcare Provider Course.

Experience: Have a minimum of 12 consecutive months of experience within the preceding 24 months working as a pharmacy technician.
Letters of Recommendation: Provide two letters written within the last two years that attest to the healthcare worker's clinical skills. One letter must be from a practicing pharmacist or pharmacy supervisor who has personally observed and evaluated the healthcare worker and can attest to the healthcare worker's clinical skills in the care of patients. The other letter may be from a clinic, hospital administrator, physician, or nurse who has personal knowledge of the healthcare worker's patient care skills in a similar clinical environment. Reference letters shall attest to the healthcare worker's communication skills, ability to relate to patients, and professional and other interpersonal skills among staff members. They must include the name, title, phone number, date of reference, address, and signature of the individual providing the reference.
Job Summary:
Perform a full range of pharmacy technician procedures
Perform pharmaceutical dispensing duties, including filling new outpatient prescriptions, refilling prescriptions, and entering orders into databases.
Perform information consultation duties, including supporting new and refill
prescriptions, supporting patient requests, supporting physician's requests, monitoring drug interactions, and reporting adverse drug reactions.
Perform quality improvement duties, including performing drug storage inspection, reviewing expired supplies, and producing error and workload reports and documentation.
Perform supply process duties, including placing new orders, stocking/restocking shelves, inventory maintenance, and producing not-in-stock reports.
Matrix Providers is an equal-opportunity employer. Qualified applicants will receive consideration for employment regardless of race, color, religion, sex, sexual orientation, gender identity, national origin, disability, or protected veteran status. For our EEO Policy Statement, please see https://matrixproviders.com/accessibility-eeo-disclaimer. To learn more about our Benefits Packages, please see https://matrixproviders.com/benefits.
Matrix Providers endeavors to make www.matrixproviders.com accessible to all users. If you would like to contact us regarding the accessibility of our website or need assistance completing the application process, please get in touch with our Recruiting Hotline Number, 1-877-807-8277, TTY LINE, 385-722-8109. This contact information is for accommodation requests only and cannot be used to inquire about the status of applications.
#INDAH
EOE
Next Steps...
Apply Now
Register Now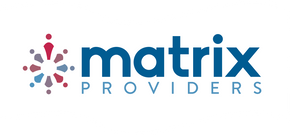 About Matrix Providers
Your Success is our business.
Working inside the gates of a military installation is an experience unlike any other. We welcome you to come in from the storm and enjoy set schedules, structured, clean, and quiet environments, and a better work/life balance. Come see what base life is REALLY like at a military treatment facility. You will be happily surprised how different everything can be when serving America's military families.
Matrix Providers, founded in 2010 by Dr. Bill Rivard, retired Colonel, is a service-disabled veteran owned business that contracts with government agencies to provide healthcare providers to military and government clinics/hospitals throughout the United States. We employ physicians, allied health, mid-level providers, nurses, assistants, technicians, etc. We offer competitive compensation with a comprehensive benefits package for full time employees and competitive income packages to Part Time and Independent Contractors. Due to working on a military base, in most cases, you can practice with an active/current license in any one of the fifty states.
Thanks for considering Matrix Providers as your future career partner.
Matrix Providers is an equal opportunity employer. Qualified applicants will receive consideration for employment without regard to race, color, religion, sex, sexual orientation, gender identity, national origin, disability or protected veteran status.