Hospitalist Job In Shreveport, Louisiana
Medical Director
Next Steps...
Apply Now
Register Now
Job Description
Join a Collegial Practice Where You Will Thrive
Sound Physicians started as a physician founded and led hospital medicine practice in 2001. While Sound has grown significantly since then, our vision of building a great practice is unchanged. A great practice starts by offering a better career model, designed around our vision of improving quality and lowering the cost of care for patients in the communities we serve. When you join Sound Physicians, you will sense a palpable difference in the way we approach hospital medicine from your first day.
Minden Medical Center serves a population of over 70,000 residents in Webster, Claiborne, Bienville Parishes, and the surrounding area. The hospital offers 24/7 emergency care, general surgery, nephrology, cardiopulmonary, orthopedic & sports medicine, otolaryngology, radiology, and obstetrics and gynecological services.
161-bed acute care medical center
Open ICU
Schedule – 7on/ 7off; 7 AM to 7 PM
Board certification in internal medicine or family medicine required
Prior medical director experience preferred or 2+ years hospitalist experience with career aspirations to lead a team
What Matters to You
Our physicians and advanced practice providers all strive to improve quality, and we work hard to replicate their best ideas across the organization to improve outcomes for more than one million patients cared for by Sound Physicians annually. Our commitment to improving outcomes for patients is rooted in our ability to attract exceptional people. Great people, coupled with the right tools and development, are how we positively impact healthcare quality, one patient at a time, for millions of patients each year.
You will have a dedicated staffing coordinator
The regional operations team will provide you with ongoing reports to help manage performance
Benefit from SoundMetrix, our robust data platform
You will have a dedicated physician-led team for professional education focused on your individual development and growth
Location & Lifestyle
The city of Minden offers all the benefits of small-town living and is just under 30 miles away from Shreveport. Minden has excellent schools and numerous sports programs. Residents can enjoy golf, tennis, an aquatic club, and the area's bayous and lakes. Minden is the top contributor to the St. Jude Children's research hospital and will be featured on HGTV's Hometown Kickstart this spring!
Hospital Awards
Becker's Hospital Review named Minden Medical Center in 2013 among the "100 Great Community Hospitals," a list based on hospitals' quality of care and service to the community
Minden Medical Center was chosen as one of the "100 Top Hospitals" by Thomson Reuters in 2003, 2009, and 2011. This award signifies achieved excellence in clinical outcomes, patient safety, patient satisfaction, financial performance, and operation efficiency. Only two hospitals in Louisiana have received recognition three times
EOE
Next Steps...
Apply Now
Register Now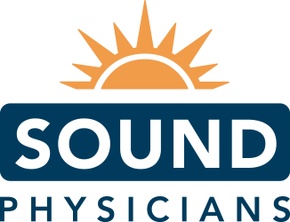 About Sound Physicians
We are dedicated to supporting our hospitalist and post-acute physicians in providing the very best quality care by partnering seamlessly with our partners. Physician founded, led, and managed, Sound Physicians has more than 1,800 hospitalist and post-acute physicians providing inpatient care to more than 180 hospitals and a growing number of post-acute care centers in 35 states across the U.S.
We recruit and retain the best doctors by creating a better career opportunity. Sound Physicians supports our physicians through manageable encounters, flexible schedules, and technology-driven processes that are designed by physicians to work for physicians. Through the SoundInstitute, we promote ongoing educational, professional and career development.