Nocturnist Job In Amarillo, Texas
Internal Medicine Nocturnist
Next Steps...
Apply Now
Register Now
Job Description
Through People, We Make a Difference
Being a physician-led practice is a big part of who we are. Our practice is built by all of us, and everyone is empowered to contribute and make our practice even better. Sound Physicians fosters an environment of engagement, where both individual and team contributions are encouraged and rewarded.
Northwest Texas Health Center, as a designated tertiary care academic institution, the hospital provides patients with advanced technological innovations for diagnosis and treatment of a wide range of clinical conditions. Northwest is nationally known for heart, emergency, stroke, and children's care.
495-bed hospital
Established team with 10 physicians and a clinical performance nurse
Residents run codes
No call environment
Open ICU
No procedures required
Only internal medicine physicians accepted
7 on/off, 7-9 admits a night
Commitment to our Front-Line Providers
Our talented providers are the key to fulfilling our mission. We focus on optimizing the practice environment so our providers can feel really proud of the care they give. This is the key to engagement. We optimize workloads effectively, reducing inefficiencies, and consistently exceeding expectations through service excellence to our providers.
Access to our proprietary learning platform, SoundInstitute™, for continuing education, and professional development with convenient online and in-person educational courses, including CME
Secure your future via Sound Physicians' Path to Partnership™ track + attain incentive-based rewards based on performance
Location & Lifestyle
Amarillo is historically known as "The Yellow Rose of Texas," as the city takes its name from the Spanish word for yellow and has been most recently referred to as "Rotor City, USA" for its V-22 Osprey hybrid aircraft assembly plant.
Recently voted as one of the top cities in the country to start a business and raise a family
Clean, modern downtown with a small-town feeling
Low cost of living
Relatively dry climate; summer days are warm to hot with low humidity with pleasant evenings
Located near the middle of the Texas Panhandle; Amarillo sits closer in proximity to Oklahoma, New Mexico, and Colorado borders
EOE
Next Steps...
Apply Now
Register Now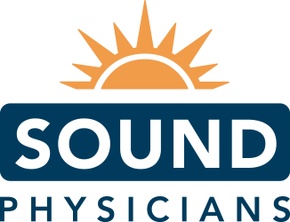 About Sound Physicians
We are dedicated to supporting our hospitalist and post-acute physicians in providing the very best quality care by partnering seamlessly with our partners. Physician founded, led, and managed, Sound Physicians has more than 1,800 hospitalist and post-acute physicians providing inpatient care to more than 180 hospitals and a growing number of post-acute care centers in 35 states across the U.S.
We recruit and retain the best doctors by creating a better career opportunity. Sound Physicians supports our physicians through manageable encounters, flexible schedules, and technology-driven processes that are designed by physicians to work for physicians. Through the SoundInstitute, we promote ongoing educational, professional and career development.