Hospitalist Job In Stockton, California
Associate Medical Director
Next Steps...
Apply Now
Register Now
Job Description
Join a Collegial Practice Where you Will Thrive
This leadership position is a support to the Medical Director. Responsibilities include assisting in the oversight of the hospitalist team. It is 100% clinical to include committee meeting attendance, interviewing, quality initiatives and interaction with hospital administration, teaching IM residents, and other duties. Compensation includes a leadership stipend, bonuses, and relocation.
St. Joseph's Medical Center is a not-for-profit, fully accredited, regional hospital with 366 beds, a physician staff of over 400, and more than 2,400 employees. Specializing in cardiovascular care, comprehensive cancer services, and women and children's services including neonatal intensive care, St. Joseph's is the largest hospital and private employer in Stockton. Nationally recognized as a quality leader, St. Joseph's is consistently chosen as the "most preferred hospital" by local consumers.
Hospitalist team has 22 full-time physicians and a clinical performance nurse
7on/7off
Open ICU with 24/7 Intensivist support
No procedures required
Prior Chief Hospitalist experience preferred or 2+ years of Hospitalist experience with career aspirations to lead a team
J1/H1B eligible facility; access to Sound's in-house visa specialists as well as our licensing and credentialing experts; all required filing fees for the visa are paid and filing services are covered
Ascension Lourdes was recognized by US News and World Report as a Regionally Ranked Hospital, being ranked #21 in New York, and is rated high performing in 3 adult procedures and conditions: Chronic obstructive pulmonary disease, colon cancer surgery, and heart failure.
Ensuring Success From The Start By Investing In You
Physicians who choose to lead at Sound thrive because they are willing to take risks, and focus on their teams while doing whatever they can to make their practice successful. We give aspiring leaders a foundation from which to grow into roles with additional responsibilities. Experienced leaders also have opportunities to fine-tune their skills through coaching and advanced content. Each of us deserves the opportunity to feel "comfortable, healthy, and happy" in the midst of our professional commitments so that we can do great work and experience joy in the practice of medicine. At Sound Physicians, we invest in our leaders through physician-led learning & development team so you can reach your greatest human potential.
Sound's "Well Being" program is solely focused on advancing the well-being of our clinicians
Dedicated learning and development program that includes virtual and live events and mentorship designed to accelerate clinical leadership
Clinician-specific tools focused on gaining insight into individual performance quality, satisfaction, and other key outcomes.
What Matters to You
As a physician-founded and led organization, we know what matters to you. Trust, recognition, camaraderie, and hassle-free onboarding are just a few gears we hang our hats on. As an Associate Medical Director, we know you will add tremendous value to the organization as you are afforded the autonomy to make program-scale decisions and develop innovative solutions that make Sound an employer of choice for clinicians and partner of choice for hospitals. Our model is designed to challenge the status quo and transform the acute episode of care.
You will have a dedicated staffing coordinator
The regional operations team will provide you with ongoing reports to help manage performance
Benefit from SoundMetrix, our robust data platform
You will have a dedicated physician-led team for professional education focused on your individual development and growth
Access SoundInstitute™ learning platform for continuing education and professional career development with convenient online and in-person educational courses, including CME
Location and Lifestyle
This comfortable and affordable community is enriched by the pleasures of metropolitan living without the congestion, overcrowding, and expense, this is the ideal location. Sacramento, Lake Tahoe, and San Francisco are within close range; boating, fishing, snow skiing, hiking, and rolling hills of wine country are all within reach, offering a great lifestyle and recreational opportunities. With its Central Valley location, Stockton attracts a wide range of business and recreational activities. The California Delta with over 1,000 miles of waterways surrounding Stockton is a scenic wetland with over 100 marinas and resorts. A variety of arts and cultural activities are available with opportunities to enjoy music, theatre, dance, and literary events. St. Joseph's is located in the heart of Stockton, near the University of the Pacific, CSU Stanislaus Stockton, and the Midtown-Magnolia Community, an area rich with homes built around the turn of the century. Stockton is the 12th largest city in the state with a population of over 250,000 residents. Stockton, the "All America City," offers residents a unique blend of lifestyle opportunities.
Awards and Accolades
2022 Fortune/Merative Top 100 Hospitals – No 23 in Best Teaching Hospitals
St. Joseph's Medical Center is fully accredited by The Joint Commission and has been awarded its Gold Seal of Approval™
Recipient of the Consumer Choice Award by the National Research Foundation
Accredited by the American College of Surgeon's Commission on Cancer
Certified Primary Stroke Center by the Joint Commission
Designated as a Cigna Center of Excellence for Cardiac Care
Recipient of an "A" Grade for Patient Safety by the Leapfrog Group
EOE
Next Steps...
Apply Now
Register Now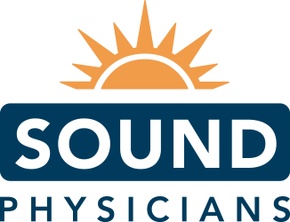 About Sound Physicians
We are dedicated to supporting our hospitalist and post-acute physicians in providing the very best quality care by partnering seamlessly with our partners. Physician founded, led, and managed, Sound Physicians has more than 1,800 hospitalist and post-acute physicians providing inpatient care to more than 180 hospitals and a growing number of post-acute care centers in 35 states across the U.S.
We recruit and retain the best doctors by creating a better career opportunity. Sound Physicians supports our physicians through manageable encounters, flexible schedules, and technology-driven processes that are designed by physicians to work for physicians. Through the SoundInstitute, we promote ongoing educational, professional and career development.