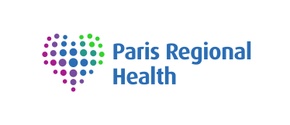 About Paris Regional Health
Paris Regional Health has a reputation for delivering personalized, professional care built on the hard work and dedication of its committed physicians, nurses, technologists, and other members of the health care team. PRH has the most professional and knowledgeable medical staff around. These dedicated folks give of themselves each and every day to provide the highest quality of care. The purpose of PRH is to treat everyone like family, providing the peace of mind that comes from receiving extraordinary care close to home.
Paris Regional Health, located in Paris, Texas, is a licensed for over 300 bed, general acute-care hospital serving Northeast Texas and Southeast Oklahoma. Our health and wellness services include cardiac rehabilitation, diagnostic imaging, digital mammography, emergency healthcare, heart hospital services, intensive care, laboratory services, men's health, orthopedics, physical rehabilitation, senior transitions – inpatient, psychiatric programs, women's health services, wound care and pediatrics.