Hospitalist Job In Fort Lauderdale, Florida
Hospitalist (Swing Shift)
Next Steps...
Apply Now
Register Now
Job Description
Through People, We Make a Difference
Sound Physicians started as a physician founded and led hospital medicine practice in 2001. While Sound has grown significantly since then, our vision of building a great practice is unchanged. A great practice starts by offering a better career model, designed around our vision of improving quality and lowering the cost of care for patients in the communities we serve. When you join Sound Physicians, you will sense a palpable difference in the way we approach hospital medicine from your first day.
Participate in academics with Holy Cross Hospital and the University of Miami Miller School of Medicine's Internal Medicine Residency program.
557-bed hospital – a private Catholic, non-profit, academic training, Level 1 tertiary facility affiliated with U of Miami
Hospitalist team has 11 physicians and a clinical performance nurse
Co-Managed ICU; Intensivist program on staff
No procedures required
Internal medicine-trained physicians only (ABIM) and have 2 years of hospitalist experience; must be willing to teach IM residents
Admitting shift – schedule is 3 PM to 3 AM
Commitment to our Front-Line Clinicians
Our talented clinicians are the key to fulfilling our mission. We focus on optimizing the practice environment so our clinicians can feel really proud of the care they give. This is the key to engagement. We optimize workloads effectively, reducing inefficiencies and consistently exceeding expectations through service excellence to our clinicians.
Access to our proprietary learning platform, SoundInstitute™, for continuing education, and professional development with convenient online and in-person educational courses, including CME
Secure your future via Sound Physicians' Path to Partnership™ track + attain incentive-based rewards based on performance
Location & Lifestyle
Fort Lauderdale, Florida – famous for its miles of ocean shores, mega yachts, al fresco dining, breathtaking natural wonders, an unbeatable lifestyle, gorgeous coastline, beautiful weather, and global attractions. Conveniently located in northeast Broward County and easily accessible from Miami – Dade and Palm Beach. With an average year-round temperature of 84 degrees, Ft. Lauderdale is an outdoor paradise with year-round attractions!
Awards and Accolades
US News Best Regional Hospital
US News Best Hospitals for Common Care
Blue Distinction Center Designation for Cardiac Surgery
Get With the Guidelines
IAC Echocardiography Accreditation
Joint Commission Certified Advanced Heart Failure Program
Level 3 Epilepsy Center
NAPBC Accreditation
Stroke Designation
UnitedHealth Premium Cardiac Services Specialty Center
EOE
Next Steps...
Apply Now
Register Now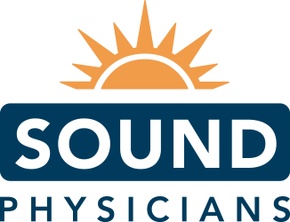 About Sound Physicians
We are dedicated to supporting our hospitalist and post-acute physicians in providing the very best quality care by partnering seamlessly with our partners. Physician founded, led, and managed, Sound Physicians has more than 1,800 hospitalist and post-acute physicians providing inpatient care to more than 180 hospitals and a growing number of post-acute care centers in 35 states across the U.S.
We recruit and retain the best doctors by creating a better career opportunity. Sound Physicians supports our physicians through manageable encounters, flexible schedules, and technology-driven processes that are designed by physicians to work for physicians. Through the SoundInstitute, we promote ongoing educational, professional and career development.