RN Job In Lakewood, Washington
Registered Nurse (RN) - Pediatrics - Tacoma, WA
Next Steps...
Apply Now
Register Now
Job Description
Caring for America's military family.
Matrix Providers serves government agencies with the commitment to improving performance in the government's contracted medical staffing system. Founded in 2010 by Dr. Bill Rivard, a retired Army Colonel, Matrix Providers has achieved an unprecedented 99.4% placement rate despite taking on some of the government's most challenging requirements. Trusted by the Department of Defense, we have consistently received high-quality management and customer service ratings since 2012. With corporate staff covering 4,961 miles and six time zones, we're never far away in time, place, or commitment.
Matrix Providers is hiring a Registered Nurse (RN) in Pediatrics to join our team of talented professionals who provide healthcare services to our Military Service Members and their families in Tacoma, WA.
Status: Part-time (A minimum of 20 hours a week).
Schedule: Rotating Day/Night schedule that can vary between 8 and 12 hr shifts, 7 days/wk, including weekends and holidays. 7:00am-7:00pm, 7:00am-3:00pm, 11:00pm - 7:00am, or 7:00pm - 7:00am. Must be flexible. Schedule dependent on the needs of the unit.
Benefits: Competitive financial package with a comprehensive insurance package including health, dental, vision, and life coverage.

Accrued Paid Time Off (PTO)
Paid Holidays (Outlined in Handbook)
401(k) Plan
Requirements: The Registered Nurse (RN) must have and meet the following:
Degree: Associate's Degree in Nursing.
Education: Graduate from a college or university accredited by Accreditation Commission for Education in Nursing (ACEN) and the Commission on Collegiate Nursing Education (CCNE).
Experience: One year of experience in nursing after graduation.
Licensure: Current, full, active, and unrestricted license to practice as a Registered Nurse.
Job Summary:
Coordinate patient care in collaboration with a wide array of healthcare professionals. Facilitate achieving optimal outcomes about clinical care, quality, and cost-effectiveness.
Ensure compliance with standards of care and practice by all established policies, procedures, and guidelines used in the Medical Treatment Facility (MTF).
Perform physical exams and health histories.
Provide health promotions, counseling, and education.
Administer medications, wound care, and numerous other personalized interventions.
Direct and supervise the care provided by other healthcare professionals.
Accountable for making patient care assignments based on the scope of practice and skill level of assigned personnel.
Recognize adverse signs and symptoms and quickly react in emergencies.
Communicate and collaborate with a diverse group of people to inform the healthcare team of plans/actions for teaching/education to benefit the patient/family and organization.
Make referral appointments and arrange specialty care as appropriate.
Perform nursing services as identified in the official Task Order.
Conduct research in support of improved practice and patient outcomes.
Matrix Providers is an equal-opportunity employer. Qualified applicants will receive consideration for employment regardless of race, color, religion, sex, sexual orientation, gender identity, national origin, disability, or protected veteran status. For our EEO Policy Statement, please see https://matrixproviders.com/accessibility-eeo-disclaimer. To learn more about our Benefits Packages, please see https://matrixproviders.com/benefits.
Matrix Providers endeavors to make www.matrixproviders.com accessible to all users. If you would like to contact us regarding the accessibility of our website or need assistance completing the application process, please contact our Recruiting Hotline Number, 1-877-807-8277, TTY LINE, 385-722-8109. This contact information is for accommodation requests only and cannot be used to inquire about the status of applications.
#INDN
EOE
Next Steps...
Apply Now
Register Now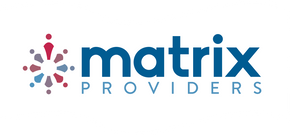 About Matrix Providers
Your Success is our business.
Working inside the gates of a military installation is an experience unlike any other. We welcome you to come in from the storm and enjoy set schedules, structured, clean, and quiet environments, and a better work/life balance. Come see what base life is REALLY like at a military treatment facility. You will be happily surprised how different everything can be when serving America's military families.
Matrix Providers, founded in 2010 by Dr. Bill Rivard, retired Colonel, is a service-disabled veteran owned business that contracts with government agencies to provide healthcare providers to military and government clinics/hospitals throughout the United States. We employ physicians, allied health, mid-level providers, nurses, assistants, technicians, etc. We offer competitive compensation with a comprehensive benefits package for full time employees and competitive income packages to Part Time and Independent Contractors. Due to working on a military base, in most cases, you can practice with an active/current license in any one of the fifty states.
Thanks for considering Matrix Providers as your future career partner.
Matrix Providers is an equal opportunity employer. Qualified applicants will receive consideration for employment without regard to race, color, religion, sex, sexual orientation, gender identity, national origin, disability or protected veteran status.