Internal Medicine Critical Care Job In Palmdale, California
Intensivist (Part-time)
This job was posted 6 days ago. Be one of the first applicants.
Next Steps...
Apply Now
Register Now
Job Description
Part-Time Intensivist Opportunity Just North of Los Angeles – day shifts only with future opportunities to teach residents!
Palmdale Regional Medical Center provides world-class medical care to the citizens of Santa Clarita and the surrounding areas in the Antelope Valley. The hospital opened its doors in 2010, and has a state-of-the-art intensivist care unit and emergency department, with award-winning neuroscience, cardiac, oncology, and rehabilitation programs.
21 bed ICU – bread and butter ICU, with some then some neurosurgery and vascular surgery.
1 Intensivist 7a-7p with APP 7p-7a supported by TeleICU Physician
EMR: Cerner
Family Medicine residency program starting in July of 2023, with Internal Medicine and Surgery Residency programs starting in July 2024.
Full complement of subspecialty support – fantastic cardiology services.
Compensation range: $180k-200k
Education, Training & Experience Required
MD or DO with an active California license
Must be board certified or board eligible in critical care medicine
Ability to work as a team member
Must have a commitment to excellence in clinical service, be forward-thinking and demonstrate problem-solving abilities necessary in this environment
Excellent communication (written and verbal), analytical and problem-solving skills
Ability to perform all technical skills in the critical care setting
Fellows and recent grads are encouraged to apply
Join a Collegial Practice Where You Thrive
Sound Physicians, a physician-founded and led organization, focuses on improving quality, patient satisfaction, and ICU performance. Our model is designed to challenge the status quo and transform the way critical care is provided. This is accomplished by our relentless pursuit to create value and eliminate waste in the ICU, implementing critical care programs that focus on improving the lives of patients while creating value for our hospital partners.
We ensure that physicians have the time and resources needed to deliver compassionate care that measurably improves quality and lowers the cost of healthcare for patients in the communities we serve. Our culture promotes physician autonomy, mastery, and purpose. Physicians have the ability to effectively participate in the process of change management within the community hospital ICU setting.
Location & Lifestyle
Palmdale sits in Northern Los Angeles County, offering an easy commute to downtown LA. Palmdale is proximate to a host of lovely communities to raise a family such as Santa Clarita, Pasadena, Moorpark, Simi Valley, all of which are going against the grain of LA traffic to Palmdale! There are tons of outdoor amenities – namely hiking and mountain biking. Many beach communities are also within close proximity. The Santa Clarita Valley is approximately 30 miles south of Palmdale and is where many medical professionals who work at Palmdale RMC call home.
Excellent place to raise a family: Nationally ranked school systems and theme parks such as Six Flags Magic Mountain and the Santa Clarita Aquatics Center
Tons of hiking and biking trails: Ideal for those who love outdoors
Affordable housing market
EOE
Next Steps...
Apply Now
Register Now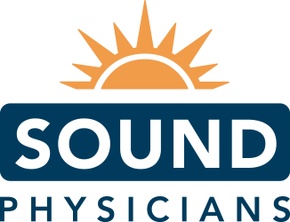 About Sound Physicians
We are dedicated to supporting our hospitalist and post-acute physicians in providing the very best quality care by partnering seamlessly with our partners. Physician founded, led, and managed, Sound Physicians has more than 1,800 hospitalist and post-acute physicians providing inpatient care to more than 180 hospitals and a growing number of post-acute care centers in 35 states across the U.S.
We recruit and retain the best doctors by creating a better career opportunity. Sound Physicians supports our physicians through manageable encounters, flexible schedules, and technology-driven processes that are designed by physicians to work for physicians. Through the SoundInstitute, we promote ongoing educational, professional and career development.