Audiologist Job In La Crosse, Wisconsin
Audiologist - La Crosse, WI
Next Steps...
Apply Now
Register Now
Job Description
Experience the Matrix Providers Advantage. We strive to provide a framework of stability and structure for our valued employees, where you will experience lower provider-to-patient ratios and fair, reliable schedules. It is our honor to hire Healthcare Heroes to serve our Military Heroes, sharing in our mission to provide excellent healthcare with dignity, compassion, and pride. In return, we are proud to offer you:
Competitive compensation and excellent benefits, including Medical, Dental, and Vision
401K with Employer Match
PTO and Holiday Pay
Life Insurance, Disability Insurance, FSA, and Commuter Benefits
Referral Bonuses
We support our employees with an accessible dedicated representative to assist you throughout the duration of your contract. We firmly believe that a healthy work/life balance enables you to perform at your best. Our mission is to serve America's military family by aligning exceptional healthcare workers like you with rewarding career opportunities. Come home to Matrix.
Matrix Providers is hiring an Audiologist to join our team of talented medical professionals to conduct a one-time, non-treatment Veteran Disability Exam in La Crosse, WI.
Employment Status: Part-Time
Compensation: This is an hourly position, paid bi-weekly.
Schedule: 3 days per week from 8am-5pm
Benefits: Competitive financial package
Requirements: The Audiologist must have and meet the following.
Hold an active and unrestricted Audiologist license.
Possess a master's or doctorate from a program accredited by CAA, ACAE, or ASHA certification.
Certification: Have an active and valid Basic Life Support (BLS) certification.
Ability to work independently and as part of a team.
Good interpersonal skills and a willingness to be flexible and adapt to changing situations.
Must possess basic computer skills.
All on-site staff and contractors must be fully vaccinated per CDC and state guidelines.
Prior VA or compensation exam experience is a plus but not required.
Job Summary:
Review pertinent medical history documentation and provide one-time, non-treatment audiology compensation and pension exams for Veterans.
The audiologist will capture responses during the exam through a web-based examination form(s); all documentation will be completed electronically. Completed exams are sent to the U.S. Department of Veterans Affairs for disability award determinations.
Perform a Comprehensive audio exam to assess hearing loss or tinnitus.
Standard testing includes Pure Tone Air and Bone, tympanometry, acoustic reflex, testing, and speech recognition.
All equipment necessary to perform duties will be available on location with custom soundproof booths.
Matrix Providers is an equal-opportunity employer. Qualified applicants will receive consideration for employment regardless of race, color, religion, sex, sexual orientation, gender identity, national origin, disability, or protected veteran status. For our EEO Policy Statement, please see https://matrixproviders.com/accessibility-eeo-disclaimer. To learn more about our Benefits Packages, please see https://matrixproviders.com/benefits.
Matrix Providers endeavors to make www.matrixproviders.com accessible to all users. If you would like to contact us regarding the accessibility of our website or need assistance completing the application process, please get in touch with our Recruiting Hotline Number, 1-877-807-8277, TTY LINE, 385-722-8109. This contact information is for accommodation requests only and cannot be used to inquire about the status of applications.
#INDWJ
EOE
Next Steps...
Apply Now
Register Now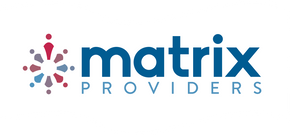 About Matrix Providers
Your Success is our business.
Working inside the gates of a military installation is an experience unlike any other. We welcome you to come in from the storm and enjoy set schedules, structured, clean, and quiet environments, and a better work/life balance. Come see what base life is REALLY like at a military treatment facility. You will be happily surprised how different everything can be when serving America's military families.
Matrix Providers, founded in 2010 by Dr. Bill Rivard, retired Colonel, is a service-disabled veteran owned business that contracts with government agencies to provide healthcare providers to military and government clinics/hospitals throughout the United States. We employ physicians, allied health, mid-level providers, nurses, assistants, technicians, etc. We offer competitive compensation with a comprehensive benefits package for full time employees and competitive income packages to Part Time and Independent Contractors. Due to working on a military base, in most cases, you can practice with an active/current license in any one of the fifty states.
Thanks for considering Matrix Providers as your future career partner.
Matrix Providers is an equal opportunity employer. Qualified applicants will receive consideration for employment without regard to race, color, religion, sex, sexual orientation, gender identity, national origin, disability or protected veteran status.