Orthopedic Surgery - General Job In Calumet Township, Michigan
Orthopedic Surgeon - Laurium, Michigan
Next Steps...
Apply Now
Register Now
Call Nicole Reissmann:
Sign in to view
Job Description
Aspirus Health in Laurium, Michigan is looking for an Orthopedic Surgeon to join our team at Aspirus Keweenaw Hospital and Laurium Clinic. This general orthopedic practice will keep you busy year-round while you live where other people vacation
POSITION HIGHLIGHTS:
Traditional schedule or one week on/one week off
Call 1:4
18-25 patients per day
Good mix of cases – geriatric population, collegiate sports, and outdoor recreational enthusiasts
Minimal outreach
UP TO 250K IN SIGNING INCENTIVES
SYSTEM AND AREA HIGHLIGHTS:
Aspirus Health is an IBM Watson Top 15 Health System in the United States for the 4th year in a row
Two Local Universities with Division 1 & 2 collegiate teams and many local sports teams
Regional Airport with daily flights (Delta Airlines) to Chicago, O'Hare
Endless Outdoor Recreation, Safe Communities & Great Schools
SYSTEM BENEFITS: Standard benefits including relocation assistance, CME support, and potential for residency stipend, loan repayment, and signing bonus

REQUIRED QUALIFICATIONS: ABOS Board certified or board eligible (Must become certified within 2 years)
EOE
Next Steps...
Apply Now
Register Now
Call Nicole Reissmann:
Sign in to view
Community Information
Wausau, Wisconsin is located in the lovely Wisconsin River valley at the center of the state. We have a metro area population of 80,000 with excellent schools, busy performing arts center, large private music conservatory, and visual arts center. Quiet residential neighborhoods surround Lake Wausau and overlook the Wisconsin River or have views of Rib Mountain State Park. A normal commute is 10 minutes to any part of town. We enjoy four seasons of recreation including all water sports, sailing, kayaking, mountain biking, hiking, soccer, down-hill and cross-country skiing. We are conveniently located three hours from Milwaukee and Minneapolis.
Community Links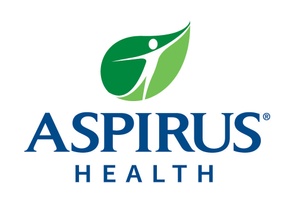 About Aspirus Keweenaw Hospital
Aspirus Keweenaw Hospital
This is one of four hospitals in the Upper Peninsula of Michigan in the Aspirus family, joining Aspirus Ontonagon Hospital, Aspirus Ironwood and Aspirus Iron River Hospital.
Aspirus Keweenaw Hospital is grounded in a strong tradition of community and patient-focused care. We are a continually evolving health care system, and will be the service area's first choice for hospital-related services. We differentiate ourselves from other hospitals by continually building our service base and adding new services and technologies, consistent with local population needs.
Although Aspirus Keweenaw has expanded its role over the years, we continue to uphold the tradition of caring established more than a century ago. The personal "small town" touch, along with the people of Aspirus Keweenaw who provide it, has endeared the facility to her patients and made the hospital the heart of the community.