Social Worker Job In West Virginia
WHAT?! $99,300 Financial Package for onsite OR REMOTE!?
Next Steps...
Apply Now
Register Now
Call Dan Jones:
Sign in to view
Job Description
Well established facility with 60-years history!
· Onsite, remote or hybrid options available – flexible schedule!
· Up to $70,000 in student loan reimbursement
· Fantastic management that promotes a true open-door policy
· Unmatched benefits with 27 PTO days in addition to 7 paid holidays
· Offering sign on bonus, relocation, CME, benefits, and retirement!
· WORK FROM ANYWHERE!
Clinic located in the BEAUTIFUL rolling hills of West Virginia
Gorgeous recreational river carved around this scenic town!
Located just over an hour from Major Metros and even closer to Major Universities.
Cost of living is 24.7% LOWER than the national average
Did we mention you can WORK FROM ANYWHERE?!
If you are open to hearing about a one-of-a-kind opportunity that will give you control of your future and your income, this opportunity is for you! To learn more about this opportunity and set up an on-site visit please call Adaptive Medical Partners at (888) 885-5009 and reference #8010.
EOE
Next Steps...
Apply Now
Register Now
Call Dan Jones:
Sign in to view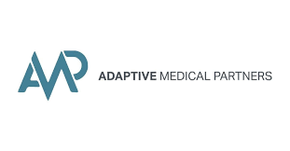 About Adaptive Medical Partners
Adaptive Medical Partners is a top-teir physician recruitment agency in Dallas, TX. We specialize in the placement of doctors in positions across the US.