Emergency Medicine Job In Olive Branch, Mississippi
Nurse Practitioner or Physician Assistant – Emergency Medicine
Next Steps...
Apply Now
Register Now
Job Description
Thrive Where Contributions Are Rewarded and Valued
Hospital emergency departments have become the source of the majority of hospital admissions, so continually striving to improve outcomes in the emergency department is key to a hospital's success. With the goal of always improving patient care and experience, our processes streamline transitions from the emergency department to the ICU to inpatient admissions. We believe that clinical integration between emergency medicine, critical care, and hospital medicine teams are imperative. Using our proven processes, our clinical teams align to streamline inter-department handoffs, and improve clinical performance, and patient experience.
Methodist Olive Branch Hospital is the newest hospital in the Methodist System, opening in 2013, and has 100 beds providing supportive care from its excellent medical staff.
ED volume – 34,000
Medium acuity
No call environment
Cerner EMR
Full & part-time opportunities available
Access SoundInstitute™ learning platform for continuing education and professional career development with convenient online and in-person educational courses, including CME
Requirements of Advanced Practitioners
The Sound Physicians' emergency medicine leadership recognizes the medical team as key to the success of our hospital partnerships. The clinical onboarding of all our nurse practitioners and physician assistants is a coordinated process that recognizes the skill level of the APP based on a tiered approach to their clinical experience. While the EM APP onboarding program is standardized, it is guided and overseen at the site level by site-specific leaders.
ACLS/BLS/PALS required
Current, unrestricted license in MS; FNP or Acute Care APP with a minimum of 1-year prior experience in the ED required
Location & Lifestyle
Olive Branch, MS is a suburb of Memphis, TN, and has a population of 37,461. Olive Branch has been described as one of the best places to live in Mississippi and has excellent schools.
EOE
Next Steps...
Apply Now
Register Now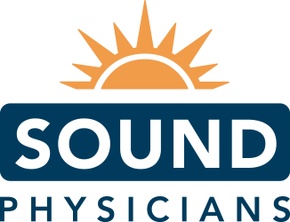 About Sound Physicians
We are dedicated to supporting our hospitalist and post-acute physicians in providing the very best quality care by partnering seamlessly with our partners. Physician founded, led, and managed, Sound Physicians has more than 1,800 hospitalist and post-acute physicians providing inpatient care to more than 180 hospitals and a growing number of post-acute care centers in 35 states across the U.S.
We recruit and retain the best doctors by creating a better career opportunity. Sound Physicians supports our physicians through manageable encounters, flexible schedules, and technology-driven processes that are designed by physicians to work for physicians. Through the SoundInstitute, we promote ongoing educational, professional and career development.