Pain Management Anesthesiology Job In Las Vegas, Nevada
$661,000 Financial Package in Las Vegas Nevada
Next Steps...
Apply Now
Register Now
Call Dan Jones:
Sign in to view
Job Description
· Package includes a Sign-On Bonus, Relocation and Benefits!
· Established practice with a 25 year history in Las Vegas
· Great quality of life with an easy call schedule
· Surgery center is owned by the group which makes procedures extremely easy!
· Partnership track offered that allows for up to an additional $600,000 in income
Clinic is located in Las Vegas and only Minutes to the Strip!
· Every single amenity you could EVER want is right HERE!
· The Las Vegas market is prime for both building a practice and a family
· Despite its reputation, Las Vegas is a very family friendly area with great schools!
· International airport and an easy drive to many other great locations in the West!
Very motivated practice owner wants to help you grow your career. Competitive financial packages offered OR the option for more of a straight production role. Organization is going to provide mountains of support to the incoming physician and help support growth. To learn more about this opportunity and set up an on-site visit please call Mike Freeman at Adaptive Medical Partners at (917) 905-0125 and reference #2082.
EOE
Next Steps...
Apply Now
Register Now
Call Dan Jones:
Sign in to view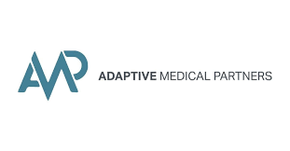 About Adaptive Medical Partners
Adaptive Medical Partners is a top-teir physician recruitment agency in Dallas, TX. We specialize in the placement of doctors in positions across the US.