Hospitalist Job In North Myrtle Beach, South Carolina
Day shift & Nocturnist Hospitalist AT THE BEACH with non-profit, in South Carolina!
Next Steps...
Apply Now
Register Now
Call Emily Thompson:
Sign in to view
Company:
McLeod Health
Profession/Specialty:
Hospitalist
Location:
North Myrtle Beach

,

South Carolina
Type of Facility:
Hospital
Job Type:
Employee
Job Description
McLeod Health is seeking to hire BE/BC Day Shift & Nocturnist Hospitalist
Day Shift & Nocturnist Hospitalist needed at the beach in South Carolina
Hospital location in North Myrtle Beach, SC (20 minutes for Myrtle Beach) on the coast
warm weather and beautiful beaches...just 10 minutes from NC beaches!
McLeod Seacoast - new patient bed tower - 118 beds and growing!!
McLeod Loris - 50 beds
Internal Medicine trained only
12 hour 7 on 7 off
Open ICU
APP helps with nights at Seacoast. APPs help with dayshift physician team
Competitive Salary - competitive base and RVU's PLUS incentive bonuses!
Paid Malpractice
CME Allowance
Retirement
Full Benefits
Sign On Bonus
Relocation Allowance
Great school systems for both public and private options
Family friendly area and neighborhoods...activities for the entire family all year long
McLeod Loris Seacoast, a full-service hospital with two campuses, offers a wide range of inpatient and outpatient services. Supported by a group of respected and highly-skilled local physicians, McLeod Seacoast features cardiology and electrophysiology, vascular surgery, orthopedics, and pulmonary medicine.
McLeod Loris Seacoast is part of McLeod Health, the region's largest healthcare network, and serves Horry County in South Carolina and parts of Brunswick and Columbus Counties in North Carolina. McLeod Health Loris a 50-bed hospital specializes in general surgery, women's services, emergency care, critical care, urology, and physical/occupational/speech therapies. We also have a new Dialysis Access Center. McLeod Seacoast completed a $110-million-dollar major expansion by constructing a new modern patient tower to double the inpatient capacity from 50 beds to 118 beds, along with an expanding list of cardiac, vascular, surgical, orthopedic, and other services. This expansion along with our 43-acre expansion into Carolina Forest, will ensure a continuation of the highest quality care, access to the best physicians, increased specialty services, and investments in technology.
McLeod Health is dedicated to improving the overall health of patients in our 15 county referral area; serving over 1.5 million patients.
As part of our growth strategy, we have expanded into the Carolina Forest area of Myrtle Beach.
EOE
Next Steps...
Apply Now
Register Now
Call Emily Thompson:
Sign in to view
Community Information
McLeod Health offers physician careers at all of our locations. Each area has its own unique charm. Choose from the rich history and fondness for music and arts in Florence, South Carolina, the relaxing beach lifestyle found in the Myrtle Beach area, or the more rural, close-knit community life found in Cheraw, Dillon, Loris and Manning. No matter which location you choose, you're just a short drive from larger cities like Charleston and Columbia, South Carolina. With McLeod Health, the region's largest and most honored healthcare team, you're sure to find the lifestyle you desire along with a tremendous career.
Community Links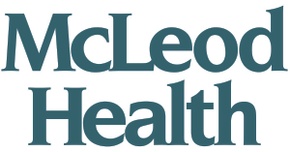 About McLeod Health
The Choice for Medical Excellence
McLeod Health has seven hospitals and offers 904 acute licensed beds. Our hospitals include McLeod Regional Medical Center in Florence, McLeod Health Dillon, McLeod Health Cheraw, McLeod Health Clarendon, McLeod Health Loris, McLeod Health Seacoast and McLeod Behavioral Health. As medical needs grow, we grow and expand. Our excellence extends from the Midlands to the Coast along the border of North and South Carolina - serving more than one million people. Founded over a century ago, McLeod is a locally owned, not-for-profit healthcare system which features the strength of 850 physicians and 2,700 registered nurses, and approximately 9,500 employees. McLeod constantly seeks to improve patient care with efforts that are physician led, data-driven and evidence-based.
McLeod Health is the region's destination for medical excellence.