Orthopedic Total Joint/Reconstructive Surgery Job In Susanville, California
Orthopedic Surgery Opportunity in Beautiful Susanville, CA - Work 2 weeks on/2 weeks off
Next Steps...
Apply Now
Register Now
Call Tammy D. Hager:
Sign in to view
Job Description
Surgical Affiliates Management Group is looking for an Orthopedic Surgeon to join our team on the campus of Banner Lassen Medical Center in Susanville, California.
Details:
Predictable work schedule: 12 to 14 Shifts per Month to be considered Full-Time!
Board Certification in Orthopedic Surgery
Breadth of orthopedic experience is necessary and joint replacement experience is a plus
Common Cases include Hip, Ankle, Sports, Joint & Bread and Butter Orthopedics
Acute Emergency and Elective Work
Strong communication skills, empathy, and patience combined with high patient satisfaction scores needed to help build Ortho program
A proven record of clinical excellence and enjoy a collaborative working environment
Competitive Salary - $450K annually
Moving Allowance
Robust benefits package including health/dental/vision, 401k
Malpractice & Tail Coverage Provided
Annual CME Allowance of $2,500
Stability in a multi-state surgical group with more than 25 years of experience
Contact Tammy Hager, Executive Director of Recruitment & Privileging at thager@samgi.com or call 916-287-9563 for more information
EOE
Next Steps...
Apply Now
Register Now
Call Tammy D. Hager:
Sign in to view
Community Information
Susanville is located in Northeast California, nestled within the Sierra Nevada mountains. Susanville is located in a high desert area where coniferous forests, lakes and desert sands are all within a short distance of one another. In a single day, one can take in the smell of pine trees, hike mountain trails, hear various streams or the lapping of lake waves and let the desert sand run through your fingers.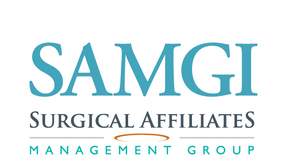 About Surgical Affiliates Management Group, Inc. (SAMGI)
SAMGI Hospitalist Movement
We help hospitals provide quality emergency surgical 24/7.
A pioneer and leader in the surgicalist movement, Surgical Affiliates Management Group builds and manages full acute care teams across the nation. Created and owned by surgeons, Surgical Affiliates' surgical hospitalist programs provide 24/7 emergency surgery care and evidence-based, care standardization programs to improve hospital workflow and efficiency.
We are the only surgical hospitalist organization with published, peer reviewed results demonstrating long-term excellence in patient care and ability to improve overall hospital performance. Our programs make a difference every day.
Contact Information

Apply to Job
Save to Dashboard