Trauma Surgery Job In Marysville, California
Trauma Surgeon Opportunity Adventist Health Rideout Hospital in Marysville, CA
Next Steps...
Apply Now
Register Now
Call Brandon Adkins:
Sign in to view
Job Description
Details:
Predictable work schedule: 104 shifts per year as a full-time position with benefits
Trauma Fellowship Trained or Experience with ACS
Per diem shifts also available
Non-elective – Emergency Procedures Only
APP Support
Competitive salary
Work/Life Balance
Robust benefits package including health/dental/vision/401k
Malpractice with paid tail coverage
Annual CME Allowance
For more information please contact Brandon Adkins, Senior Physician Recruiter at badkins@samgi.com or 916-287-9554.
EOE
Next Steps...
Apply Now
Register Now
Call Brandon Adkins:
Sign in to view
Community Information
Marysville is a small city in the state of California which is located in the county of Yuba. Living in Marysville has a suburban feel, which can be nice for families looking for more space than larger densely packed cities for the money and a good area to raise children.
Marysville is a great place to live. Marysville ranks well in a combination of factors and diversity. Marysville truly has something for everyone, and that's why it's a great place to call home.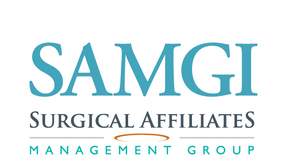 About Surgical Affiliates Management Group, Inc. (SAMGI)
SAMGI Hospitalist Movement
We help hospitals provide quality emergency surgical 24/7.
A pioneer and leader in the surgicalist movement, Surgical Affiliates Management Group builds and manages full acute care teams across the nation. Created and owned by surgeons, Surgical Affiliates' surgical hospitalist programs provide 24/7 emergency surgery care and evidence-based, care standardization programs to improve hospital workflow and efficiency.
We are the only surgical hospitalist organization with published, peer reviewed results demonstrating long-term excellence in patient care and ability to improve overall hospital performance. Our programs make a difference every day.