Internal Medicine Job In Aurora, Colorado
Have you ever wanted to practice medicine in the mountains? Here's your chance! 203k-247k M-F no call (Outpatient Only)
Next Steps...
Apply Now
Register Now
Call George Barton:
Sign in to view
Job Description
Avery Professional Group extends a warm invitation to discover a career opportunity in the picturesque greater Denver area. Nestled at the base of the Rocky Mountains, Aurora stands as a welcoming gateway to the myriad wonders of Colorado. This role is within a healthcare organization that prides itself on a 30-year history of dedicated service, primarily focusing on the underinsured, uninsured, and low-income communities across more than five counties in the greater Denver area
About the Organization:
For over three decades, our healthcare organization has been a cornerstone in providing exceptional care to the underinsured, uninsured, and low-income families across five counties in the greater Denver area. Our commitment is to deliver healthcare with heart, ensuring every patient receives the care they deserve.
Competitive Salary: $203,000 - $247,000/year, based on experience.
Comprehensive Benefits Package: Including employer-paid 60% health insurance, dental and vision coverage.
Retirement Plans: 401(K) with up to 4% match.
Student Loan Repayment: Eligibility for up to $100,000 in loan repayment.
Generous Time Off: 21 days PTO, 7 paid holidays, and sick time.
Professional Growth: CME allowance of $3,500 annually with 5 days off.
Additional Benefits: Life insurance, disability coverage, FSA, HSA, relocation assistance, EAP, licensure and DEA renewals, malpractice insurance, and more.
Work-Life Harmony: Full support staff, no on-call duties, weekends, or nights.
Your Role:
Schedule: Monday – Friday, 8:00 AM – 4:30 PM.
Patient Care: Manage up to 18 patients per day in an outpatient setting.
Requirements:
Licensure: Current and active MD/DO license in the State of Colorado.
Certification: Board Certified in Colorado.
Experience: Minimum of 2 years in a relevant role.
Apply Today! Join Avery Professional Group in making a significant impact in Englewood, Colorado. Embrace this chance to grow professionally while enjoying a balanced and rewarding life in one of Colorado's most beautiful and welcoming communities.
EOE
Next Steps...
Apply Now
Register Now
Call George Barton:
Sign in to view
Community Information
Aurora, Colorado, offers an exceptional setting for physicians seeking both professional satisfaction and a high quality of life. As a thriving city at the base of the majestic Rocky Mountains, Aurora is a haven for those who appreciate the balance of a bustling urban environment and the tranquility of natural landscapes. Its diverse community, advanced healthcare facilities, and proximity to Denver's cosmopolitan amenities make Aurora an ideal location for medical professionals looking to make a meaningful impact while enjoying the rich cultural and outdoor activities unique to this picturesque region of Colorado.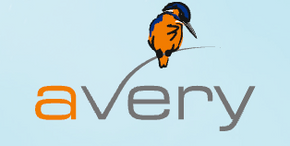 About Avery Professional Group
We are a Physician recruiting firm working with physicians in Canada the US and UK