Pain Management Job In Modesto, California
Pain Management Opportunity with Established Private Practice in California's Central Valley!
Next Steps...
Apply Now
Register Now
Call Caylie Huffstutler:
Sign in to view
Company:
Tenet Healthcare
Profession/Specialty:
Pain Management
Salary Range:
$390,990.00 - $636,818.00
Location:
Modesto

,

California
Type of Facility:
Hospital
Job Type:
Private Practice
Job Description
Come to Modesto, California and join a well-established, thriving practice shared with 3 neurosurgeons and 1 pain physician.
Highlights:
Monday through Friday – 8:00AM to 4:30PM (Flexible start time)
Typical Schedule: 2–3 days in the clinic and 2 days in the OR
Daily patient census: Average 20–30 patients per clinic day and 15–20 procedures per OR day
70% OP and 30% IP/OR
Specialized Equipment/Resources: Clinic resources include MA, scheduler, and available exam rooms
Skills: Epidural blocks, SI Joint injections, Hip injections, Medial Branch Blocks, Radio Frequency Ablations, Intrathecal Pump insertions, and Spinal cord stimulator trials/placements
Candidate Requirements:
MD or DO degree required
BE/BC
Fellowship trained
California licensed or eligible to obtain licensure in the State of California
Compensation:
$390,990 - $636,818 Wages are determined based upon several factors including, but not limited to, an employee's qualifications, experience, and personal productivity.
Location:
Located halfway between San Francisco and Yosemite National Park sits Modesto — a vibrant, year-round city with every reason to stop. No matter which direction you are traveling through Northern California, the fields of crops and orchards call out, tempting you with the lure of farm-fresh goodness. Packed into your trunk or plated on the table, the harvest of each season brings tasty delights. Spring and summer yield juicy stone fruits like peaches, nectarines, and apricots, along with berry picking experiences at local farms. Farm stands and farmers markets offer locally grown produce, nuts, jams, honeys, and even fresh almond butter to add to your picnic basket, long into the autumn months. Winter means gift shopping and fresh Christmas trees, too. The region truly shines in February and March when the almond orchards blossom, ushering in another year of harvests. Our fruits and veggies bring a diverse restaurant culture that incorporates just-picked ingredients, from BBQ joints, breweries, and global cuisine to over 40 food trucks serving 'local fresh,' too!
But the lure of Modesto goes far beyond the fields. The wide variety of live entertainment options earned the #1 ranking in "America's Hidden Gems Live Music Scene" and international muralists are invited annually to add to the larger-than-life art collection downtown. Every June, Graffiti Summer pays homage to our hometown boy George Lucas' classic, American Graffiti. Car shows across the city culminate with a Friday night parade of over 1,000 classic cars through downtown and a weekend festival. In October, Modesto celebrates women's health and wellness with MoPink, supporting small businesses, with proceeds going to local women's programs and charities. December ushers in MoCheer with ice skating, live music, parades, the Nutcracker, and other classic holiday performances. The "Almond Blossom Cruise" has become an international draw during five gorgeous weeks of millions of white and pink petals to 'cruise' through in the comfort of your own car.
So fill your trunk up with our homegrown goods — but also stop for an affordable foodie getaway, basecamp for outdoor excursions to the Sierras, family-friendly road trip, or top-notch concert weekend. Modesto can't wait to show you everything we've got to offer!
Employment practices will not be influenced or affected by an applicant's or employee's race, color, religion, sex (including pregnancy), national origin, age, disability, genetic information, sexual orientation, gender identity or expression, veteran status or any other legally protected status.
EOE
Next Steps...
Apply Now
Register Now
Call Caylie Huffstutler:
Sign in to view
Community Information
About Modesto:
Modesto is well known for its rich agricultural history – its county, Stanislaus, is in the top six California counties in terms of farm production. Over the last decade, Bay Area natives have moved into the Central Valley and contributed to its growth. The downtown area is vibrant with restaurants, shops, bars, coffee and teahouses, art studios, live music, etc.
This city has several inviting qualities such as a warm hometown feel, low cost of living, affordable housing, and access to all necessary amenities. The public schools have a great reputation, and there are a variety of private schools to choose from. Beautiful neighborhoods are abundant with parks around every corner. This area of California excitedly offers a multitude of outdoor recreational sites and activities to enjoy.
Modesto has a cozy feel but is quite elegant with its architecture and history. It is centrally located to most major cities with the expected travel distance of 75 miles to Sacramento; 95 miles to Fresno; 89 miles to San Francisco, 84 miles to San Jose, 84 miles to Yosemite, and 312 miles to Los Angeles.
Community Links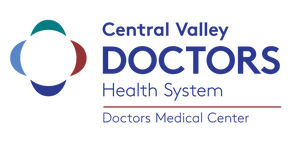 About Doctors Medical Center of Modesto
Doctors Hospital of Modesto was opened on July 7, 1962, by a group of local physicians. In 1979, to better reflect its full scope of services, Doctors Hospital of Modesto was renamed Doctors Medical Center.
Today, Doctors Medical Center has established itself in the Central Valley as a provider of quality medical care and treatment.
The 465-bed, multi-specialty hospital is part of Tenet HealthSystem, a nationwide provider of health care services. Doctors Medical Center is fully accredited by the Joint Commission on Accreditation of Healthcare Organizations, is licensed by the state of California and is an approved provider of benefits for many insurance plans in addition to Medicare and Medi-Cal.
Highlights:
STEMI Center
Certified Comprehensive Stroke Center
ECMO Capabilities
15 OR Rooms, 1 designated to trauma daily
4 GI/IR dedicated procedure rooms
5 Cath Labs, 1 EP lab with a 2022 New FDA approved Insight X System and a Medtronic Cryoablation system
1 Hybrid Room
3 Xi Da Vinci's
1 Bi-plane room
4 ICUs: ICU, SICU, CVICU, and NCCU a total of 44 beds.
Level 3 NICU, with laborist on site
Off-site Behavioral Center of 73 beds