Orthopedic Surgery - General Job In Alabama
Orthopedic Surgeon needed – $700,000 base in the Southeastern US
Next Steps...
Apply Now
Register Now
Call Andrew Edwards:
Sign in to view
Job Description
· Center of Excellence for Orthopedics and Spine Surgery in need of another surgeon to replace a senior physician that's retiring this summer.
· Proven earning potential – Our most recent ORS to join is currently hitting 900 rvu's/month.
· Mako Robot in-house – We can train you on it and we're slated to be the 1st in the state to receive Mako's new "Shoulder Package" once it becomes available.
· Efficiency – EPIC in-house, stellar mid-level support, and 1:6 call with stellar payor mix
· $700k annual base salary, $30,000 in retention, Full Health Benefits, 29 days PTO, $30,000 sign-on bonus, and STUDENT LOAN FORGIVENESS!
Easy access to state's largest Metro!
· The state's largest two cities are both within ONE hour of our hospital, so either fly out for the weekend, tailgate at SEC game, grab some savory BBQ, or put your boat on the water!
· Numerous school options, both public and private. Our local high school is a Top 15 school recognized for the Arts and Athletics
· Enjoy a safe community with numerous lakeside housing developments, Championship Golf Courses, diverse cultural amenities and restaurants, and more!
Want a better call schedule? How about Payor Mix? This opportunity won't likely be available long. Please contact Lane Willhite at 888-885-5009 or email at lwillhite@adaptivemedicalpartners.com
Please Reference ORS-8082
EOE
Next Steps...
Apply Now
Register Now
Call Andrew Edwards:
Sign in to view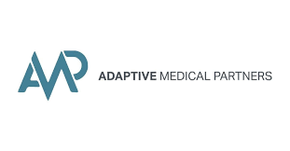 About Adaptive Medical Partners
Adaptive Medical Partners is a top-teir physician recruitment agency in Dallas, TX. We specialize in the placement of doctors in positions across the US.