RN Job In Stockton, California
Clinical Performance Associate (LPN/LVN or Licensed Social Worker)
Next Steps...
Apply Now
Register Now
Company:
Sound Physicians
Profession/Specialty:
RN
Location:
Stockton

,

California
Job Type:
Employee
Job Description
No Nights, No Weekends, and Paid Holidays
Are you a Licensed Vocational Nurse (LVN) or Licensed Social Worker known for being an innovative self-starter with a positive attitude? This may be the ideal career for you. As a clinical performance associate (CPA) at St. Joseph's Medical Center, you are an essential member of the Sound clinical team. You will partner with other Sound nurses, site leaders, and the hospitalist team to improve quality and efficiency in the care of hospitalized patients. Success in the role will be defined by improved patient outcomes (promote health, prevent readmission, and address barriers with access to healthcare upon discharge) experience of care, as well as improved utilization of resources. This position does not involve providing direct patient care but does include direct bedside patient interaction in the form of patient satisfaction and discharge preparedness conversations. The Clinical Performance Associate (CPA) will report to Nursing leadership.
What does it take to be a Successful Clinical Performance Associate?
A dynamic and innovative person, with a passion for improving patient care
A proactive "go-getter" who can follow through on commitments
A positive attitude and the ability to adapt and be nimble in an innovative healthcare organization
A collaborative person who works with integrity
Service-oriented with the ability to interact and communicate with individuals at all levels
Excellent communication skills
Strong attention to detail
Role on the Hospitalist Team
Sound's Core Processes-Performance Delivery
Identification and confirmation of the patients eligible for specific programs
Collaboration with the onsite team to establish the patient care goals
Coordination of daily priorities including discharge planning with Clinical Performance Nurses
Patient and family education, post-acute options, and community resources
Follow a process for scheduling community provider follow up and post-discharge for patients determined to be at high risk for readmission
Complete bedside patient feedback rounding
Data collection is necessary to identify opportunities for process improvements
Participate in special projects as appropriate
Requirements
Our practice is built by all of us, and everyone is empowered to contribute and make our practice even better. Sound Physicians fosters an environment of engagement, where both individual and team contributions are encouraged and rewarded.
As a CPA, you will work Monday-Friday, 7 AM – 4 PM (with lunch break) each week in a fast-paced environment while maintaining great attention to detail and accuracy in all you do.
Certificate or degree as a licensed practical nurse or licensed social worker
Active, unrestricted certification or license, in the state applicable to this position
3 or more years of experience working in the hospital or post-acute setting
Proficiency with technology, including electronic medical systems and Microsoft Office
A passion for improving patient outcomes and working in a collaborative team environment – required
#CB
EOE
Next Steps...
Apply Now
Register Now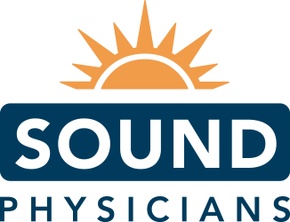 About Sound Physicians
We are dedicated to supporting our hospitalist and post-acute physicians in providing the very best quality care by partnering seamlessly with our partners. Physician founded, led, and managed, Sound Physicians has more than 1,800 hospitalist and post-acute physicians providing inpatient care to more than 180 hospitals and a growing number of post-acute care centers in 35 states across the U.S.
We recruit and retain the best doctors by creating a better career opportunity. Sound Physicians supports our physicians through manageable encounters, flexible schedules, and technology-driven processes that are designed by physicians to work for physicians. Through the SoundInstitute, we promote ongoing educational, professional and career development.