Trauma Surgery Job In Lakewood, Colorado
Trauma/ACS Surgeon Opportunity in Beautiful Lakewood, CO near Denver
Next Steps...
Apply Now
Register Now
Call Brandon Adkins:
Sign in to view
Job Description
Surgical Affiliates Management Group is looking for a BC/BE Trauma/ACS Surgeon to join our group on the campus of St. Anthony Hospital, a Level I Trauma Center in beautiful Lakewood, CO, near Denver.
Predictable work schedule: Work 12-14 shifts per month for Full-Time!
100% Trauma and Acute Care Surgery Operations
Board Certification in General Surgery
Surgical Critical Care Fellowship
Strong communication skills combined with high patient satisfaction scores
A proven record of clinical excellence and enjoy a collaborative working environment
Previous experience in ACS verified trauma program
Competitive Salary
Robust benefits package including health/dental/vision, 401k
Malpractice & Tail Coverage Provided
Annual CME Allowance
Stability in a multi-state surgical group with more than 25 years of experience
For more information please contact Brandon Adkins at badkins@samgi.com or call 916-287-9554.
EOE
Next Steps...
Apply Now
Register Now
Call Brandon Adkins:
Sign in to view
Community Information
Denver, the "Mile High City" is best known for being situated at the base of the Rocky Mountains, it's also a thriving city with a culture and a feel all its own. There's no denying that living in Denver means constant exposure to beautiful landscapes, largely thanks to the backdrop of the Rocky Mountains.
Located east of a major mountain range, Denver has a mild, dry and sunny climate with more annual hours of sun than San Diego or Miami Beach. In winter, Denver is dryer than Phoenix with an average daily high of 45 degrees (7 degrees Celsius) in February. Golf courses remain open all year and have been played every day in January.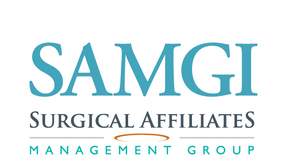 About Surgical Affiliates Management Group, Inc. (SAMGI)
SAMGI Hospitalist Movement
We help hospitals provide quality emergency surgical 24/7.
A pioneer and leader in the surgicalist movement, Surgical Affiliates Management Group builds and manages full acute care teams across the nation. Created and owned by surgeons, Surgical Affiliates' surgical hospitalist programs provide 24/7 emergency surgery care and evidence-based, care standardization programs to improve hospital workflow and efficiency.
We are the only surgical hospitalist organization with published, peer reviewed results demonstrating long-term excellence in patient care and ability to improve overall hospital performance. Our programs make a difference every day.