Physician Assistant Job In Rock Island, Illinois
Urology PA Opportunity - UnityPoint Health in Quad Cities
Next Steps...
Apply Now
Register Now
Call Tammy D. Hager:
Sign in to view
Job Description
Surgical Affiliates Management Group is looking for a Urology PA group on our campus in Rock Island, Illinois.
Details:
Predictable work schedule: 14 - 10 Hour shifts per month/full-time (2 weeks per month)
Emergency and elective procedures
Clinic staffed for follow up care
Full-time PA/NP Support
EPIC EHR
Active Illinois and Iowa PA License
Clinical skills to manage acute and elective Urologic diagnoses and care
Cover 2 hospitals within 10 minutes of each other
Clinic follow up care
Strong communication skills combined with high patient satisfaction scores
A proven record of clinical excellence and enjoy a collaborative working environment
Competitive salary
Robust benefits package including health/dental/vision, 401k
CME Allowance $2500 annually
Paid Malpractice with tail coverage
Work/Life Balance
Stability in a multi-state surgical group with more than 25 years of experience
Please contact Tammy D. Hager, Executive Director of Recruitment and Retention at thager@samgi.com or call 916-287-9563 for more information.


EOE
Next Steps...
Apply Now
Register Now
Call Tammy D. Hager:
Sign in to view
Community Information
Spanning two states over the Mississippi River, the Quad Cities area of Iowa and Illinois can feel smaller than it is. Despite its name, the Quad Cities are composed of five cities: Davenport and Bettendorf, Iowa; and Rock Island, Moline and East Moline, Illinois. Each is distinct, but with downtowns clustered along the same riverfront and collaborations across business, service and the arts, the area offers many of the amenities you'd expect from one larger city.
There's a bustling brewery scene, casinos and river cruises. Davenport alone is the third-largest city in Iowa. Rock Island's historic downtown includes a pedestrian mall with a popular nightlife area known as The District.
The Quad Cities is the largest metropolitan area on the Mississippi River between Minneapolis and St. Louis, and it's three hours from Chicago and two and a half hours from Des Moines, Iowa.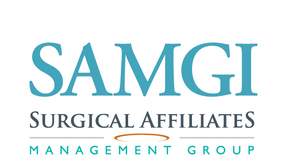 About Surgical Affiliates Management Group, Inc. (SAMGI)
SAMGI Hospitalist Movement
We help hospitals provide quality emergency surgical 24/7.
A pioneer and leader in the surgicalist movement, Surgical Affiliates Management Group builds and manages full acute care teams across the nation. Created and owned by surgeons, Surgical Affiliates' surgical hospitalist programs provide 24/7 emergency surgery care and evidence-based, care standardization programs to improve hospital workflow and efficiency.
We are the only surgical hospitalist organization with published, peer reviewed results demonstrating long-term excellence in patient care and ability to improve overall hospital performance. Our programs make a difference every day.
Contact Information

Apply to Job
Save to Dashboard