Medical Director Job In Rapid City, South Dakota
Orthopedic Trauma Medical Director Opportunity - Rapid City, SD
Next Steps...
Apply Now
Register Now
Call Brandon Adkins:
Sign in to view
Job Description
Surgical Affiliates Management Group (SAMGI) needs an Orthopedic Trauma Surgeon Medical Director to join and lead our team on the campus of a Level II Trauma Center in the beautiful and historic Black Hills of South Dakota.
Predictable work schedule: 120 days/year (10 days/month) to be considered Full-Time!
Board Certification and Fellowship in Orthopedic Trauma
Experience with being an Assistant Medical Director or Medical Director for another Trauma Program
Experience with EPIC software preferred
Strong communication skills combined with high patient satisfaction scores
A proven record of clinical excellence and enjoy a collaborative working environment
Live in Rapid City full-time
Competitive Salary
Signing bonus or moving allowance
Non-elective, Emergency Department procedures only
Robust benefits package including health/dental/vision, 401k
Malpractice & Tail Coverage Provided
Annual CME Allowance
?Stability in a multi-state surgical group with more than 25 years of experience
EOE
Next Steps...
Apply Now
Register Now
Call Brandon Adkins:
Sign in to view
Community Information
Rapid City lies east of Black Hills National Forest in western South Dakota. It's known as a gateway to Mt. Rushmore. Rapid City is close to outdoor adventure while offering plenty of big-city comforts and attractions.
Rapid City is one of South Dakota's best cities to live in. There are numerous coffee shops and parks in Rapid City. Rapid City is home to many families and young professionals.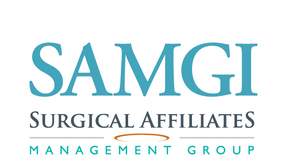 About Surgical Affiliates Management Group, Inc. (SAMGI)
SAMGI Hospitalist Movement
We help hospitals provide quality emergency surgical 24/7.
A pioneer and leader in the surgicalist movement, Surgical Affiliates Management Group builds and manages full acute care teams across the nation. Created and owned by surgeons, Surgical Affiliates' surgical hospitalist programs provide 24/7 emergency surgery care and evidence-based, care standardization programs to improve hospital workflow and efficiency.
We are the only surgical hospitalist organization with published, peer reviewed results demonstrating long-term excellence in patient care and ability to improve overall hospital performance. Our programs make a difference every day.