Emergency Medicine Job In Fredericksburg, Texas
Medical Director – Emergency Medicine
Next Steps...
Apply Now
Register Now
Job Description
Success Happens When You Start With your People
Physicians who choose to lead at Sound thrive because they are willing to take risks, and focus on their teams while doing whatever they can to make their practice successful. We give aspiring leaders a foundation from which to grow into roles with additional responsibilities. Experienced leaders also have opportunities to fine-tune their skills through coaching and advanced content. Each of us deserves the opportunity to feel "comfortable, healthy, and happy" in the midst of our professional commitments so that we can do great work and experience joy in the practice of medicine. At Sound Physicians, we invest in our leaders through physician-led learning & development team so you can reach your greatest human potential.
Sound's "Well Being" program is solely focused on advancing the well-being of our clinicians
Dedicated learning and development program that includes virtual and live events and mentorship designed to accelerate clinical leadership
Clinician-specific tools focused on gaining insight into individual performance quality, satisfaction, and other key outcomes
What Matters to You
As a physician-founded and led organization, we know what matters to you. Trust, recognition, camaraderie, and hassle-free onboarding are just a few gears we hang our hats on. Our model is designed to challenge the status quo and transform the acute episode of care.
Hill Country Memorial, a consistently nationally ranked Top 100 hospital, is recognized for its quality by both leading medical professionals and patients beyond Fredericksburg, but its true strength evolves from deep local roots in Fredericksburg and Gillespie County, Texas. Hill Country Memorial is a community hospital Located in the Texas Hill Country. It is an 86-bed-licensed facility serving 8 counties and beyond.
Volume of ED – 14,900
Level 4 Trauma, 11 ED beds, and no fast track; bedside ultrasound
Dragon dictation and Meditech EMR
11% admitting, 3% transfer, 14% total admission, 10% pediatric
No bridge orders, private EMS, helipad
Procedures required
Open ICU
BE/BC emergency medicine (ABEM, ABOEM)
Prior Medical Director experience preferred or 2+ years of emergency medicine experience with career aspirations to lead a team
Excellent Independent contractor compensation with liability/malpractice coverage provided
Join a Collegial Practice Where You Will Thrive
When you join Sound Physicians, you join an organization that strives to be the unmatched leader in improving quality and reducing the cost of healthcare in the communities we serve. You will make an impact creating the best clinical outcomes and processes and feel empowered to be creative and utilize your leadership skills to problem solve and drive improvement.
You will have a dedicated staffing coordinator
The regional operations team will provide you with ongoing reports to help manage performance
Benefit from SoundMetrix, our robust data platform
You will have a dedicated physician-led team for professional education focused on your individual development and growth
Location and Lifestyle
Fredericksburg, centrally located in the heart of the Texas Hill Country, boasts a small-town feel with numerous attractions, vineyards, breweries, shops, and outdoor activities. Fredericksburg also has over 50 wineries and world-class dining with more than 100 restaurants. The city is home to over 400 festivals and special events each year. Fredericksburg is guaranteed to have something for the entire family.
EOE
Next Steps...
Apply Now
Register Now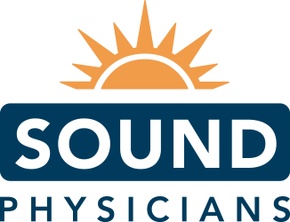 About Sound Physicians
We are dedicated to supporting our hospitalist and post-acute physicians in providing the very best quality care by partnering seamlessly with our partners. Physician founded, led, and managed, Sound Physicians has more than 1,800 hospitalist and post-acute physicians providing inpatient care to more than 180 hospitals and a growing number of post-acute care centers in 35 states across the U.S.
We recruit and retain the best doctors by creating a better career opportunity. Sound Physicians supports our physicians through manageable encounters, flexible schedules, and technology-driven processes that are designed by physicians to work for physicians. Through the SoundInstitute, we promote ongoing educational, professional and career development.