Business Professional Job In Renton, Washington
Executive Consultant, Care Delivery
Next Steps...
Apply Now
Register Now
Job Description
PLEASE VISIT OUR CAREER PAGE TO OFFICIALLY SUBMIT YOUR RESUME AND APPLICATION.
WWW.WPMGCAREERS.ORG
This position exists to provide leadership and facilitation in the resolution of strategic and sensitive issues or projects for regional or for multi-function groups directly under a senior executive. The incumbent acts as an advisor or thought partner by structuring undefined issues for resolution, researching issues, summarizing information and working with relevant stakeholders to provide the executive with the information needed to make sound and timely decisions. The incumbent represents executive position on committees and in communications with direct reports and outside clients. May manage others or support staff.
Strategic Direction:
Support WPMG organizational culture to achieve our mission and vision. Develops strategic assessments of potential business opportunities for increasing revenue, reducing expenses, or/or enhancing service/quality. Conduct internal/external benchmarking interviews, design/conduct surveys, facilitate focus groups, document current state processes, and conduct data analysis to define current state, capture best practices, and make recommendations for improvement. Represent the executive leaders and organization in cross-functional/cross-organizational initiatives, serving as a key conduit for enterprise-level strategic information-sharing. Support the executive leaders in establishing and managing external relationships with other medical groups and industry organizations.
Management and Facilitation:
Proactively identify issues that could impact the successful execution of the executive leaders commitments; elevate issues about which the executive leaders should be aware and frame / position ideas and solutions to mitigate risks. Manage special projects and initiatives. Work with WPMG strategy leaders on a master planning cycle for the organization that applies knowledge of key Enterprise and organization-level goals. Liaison with key teams/partner departments as needed, including Enterprise project management office, creative services, and others. Ensure that decision-making processes are explicit, follow-up actions from meetings clear, and commitments to act completed.
Measurement and Evaluation:
Develop tools and processes to ensure alignment, effectiveness, and efficiency across the organization in pursuing strategic goals. Designs research plans for data gathering and analysis. Interprets analysis and develops action plans accordingly. Prepare materials summarizing relevant information for the executive leaders. Work with the executive medical leadership team to develop dashboards, work plans, and/or other tracking and reporting systems, all of which will communicate the value and impact of organization work. Collaborate as needed with key groups to define data and reporting needs for measurement of organization activities, to ensure that outcomes are achieved. Co-design and apply quantitative and qualitative evaluation approaches for organizational initiatives, as well as ad hoc activities.
Messaging and Communications:
Be a champion for organizational direction, projects, and initiatives. Develops and manages the functional communication plan, as part of the overall program agenda and coordinates with internal and external communication/change management partners as required to properly communicate the vision, roadmap, and agenda of the functional area, working closely with WPMG, KFHPW, and Permanente Federation or Program Office communications teams as appropriate.
Education:
Masters Degree: In business, health administration, public administration or other applicable field.
Experience:
Minimum of 5 years of management experience required, preferably in a highly complex, matrixed organization such as an academic medical center, medical school teaching hospital or research university.
EOE
Next Steps...
Apply Now
Register Now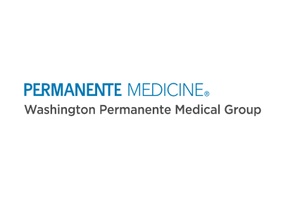 About Washington Permanente Medical Group/Kaiser Permanente