Family Medicine Job In New Mexico
Outpatient Family Practice Opportunity in Rocky Mountain Ski Town!
Next Steps...
Apply Now
Register Now
Call Andrew Edwards:
Sign in to view
Job Description
Are you interested in living in one of the most desirable mountain towns in the country? This might be the opportunity for you! We are looking for a dedicated Family Practitioner who enjoys having flexibility in their schedule to provide quality care with an established practice in one of the most sought-after cities in the U.S!
- Live within close proximity to multiple World Class Ski Resorts, Spas, and Golf Courses
- Let your outdoor dreams run wild in a location with that offers some of the country's top mountain biking and hiking trails
- Ample number of family friendly activities within in the community
- One of the safest communities in America
- Flexibility in Schedule
- No Nights or Weekends
- Generous PTO and Comprehensive Benefits Package
Want to be a part of one of the most diverse and growing destinations offering an eclectic blend of history, culture, art, recreation, cuisine and entertainment? Enjoy some of the most breath-taking mountain views on your way to and from work. If you are evaluating opportunities and are interested in hearing more details about this opportunity, call Whitney Hilden with Adaptive Medical Partners today at (737)275-5122 or email whilden@adaptivemedicalpartners.com.
EOE
Next Steps...
Apply Now
Register Now
Call Andrew Edwards:
Sign in to view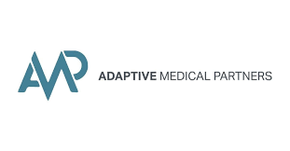 About Adaptive Medical Partners
Adaptive Medical Partners is a top-teir physician recruitment agency in Dallas, TX. We specialize in the placement of doctors in positions across the US.