Internal Medicine Critical Care Job In Broken Arrow, Oklahoma
Nurse Practitioner or Physician Assistant – Critical Care
Next Steps...
Apply Now
Register Now
Job Description
Join a Collegial Practice Where You Will Thrive
Ascension St. John Broken Arrow proudly serves the residents of Northeast Oklahoma with award-winning care and is part of the larger Ascension St. John health system. A recognized destination for specialty and 24/7 emergency care, this facility continues to raise the bar for care, close to home. Dedicated specialty teams focus on a variety of patient needs including heart, cancer, stroke care and orthopedics. Ascension St. John Broken Arrow is also a level IV trauma center.
68-bed, not-for-profit hospital
4-bed ICU
Team of 2 advanced practice providers
No call environment
Sound Physicians also provides Hosptial Medicine and TeleICU services
Access SoundInstitute™ learning platform for continuing education and professional career development with convenient online and in-person educational courses, including CME
Awards and Recognitions: 
Five-Star Quality Rating from CMS
Ascension St. John Broken Arrow Among Best in Knee and Hip Replacement by U.S. News & World Report
Ascension St. John Broken Arrow received a TMF Hospital Quality Improvement Silver Award
Ascension St. John Broken Arrow received awards from healthcare market research firm Professional Research Consultants for 2020-21 for 5-Star patient satisfaction award (Top 10% Nationally) overall hospital rating and a 5-Star patient satisfaction award (Top 10% Nationally) for overall quality of care in its Joint Replacement Unit
Sound continues to innovate in new ways to provide quality care and reduce costs. By unifying critical care and hospital medicine programs under the Sound umbrella, we have been able to improve care delivery stay and receive higher patient satisfaction. As a way to better hear the voices in the communities we serve, Sound takes HCAHPS seriously. Not surprisingly, Sound's integrated programs have 2.4% higher average HCAHPS scores than non-integrated programs as quality care methods can be better implemented when both the critical care and hospital medicine programs unite. This is a direct result of successful efficiency measures implemented by a united approach to medicine.
Requirements of Advanced Practitioners
As an Advanced Practice Provider (APP) with Sound Physicians, you will work in an environment that promotes the Sound Core Values of integrity, teamwork, service, quality, and innovation enjoying a sustainable career with programs consistently staffed to levels that facilitate a manageable workload for our Intensivist teams. At Sound Physicians, we recognize the value that you bring when you are empowered to work at the top of your license. We invest in robust onboarding and training as you assimilate into a new role at a new hospital. We support you to provide the excellent care you long to give each patient through ongoing professional development and ongoing feedback on your clinical performance.
As a Critical Care APP you can expect to:
Independently assess, examine and provide care to critically ill patients in the ICU including procedures such as central lines, intubations, arterial lines, and chest tubes
Manage medical and surgical patients
Present and participate in daily multidisciplinary rounds in the ICU
Work autonomously and multitask within the critical care team
Commit to excellence in clinical service and demonstrate problem-solving abilities necessary to best serve our patients
A current, unrestricted license; Minimum of 5 years of critical care NP/PA experience
Location & Lifestyle
Located in northeast Oklahoma, Broken Arrow is the fourth largest city in the state and one of the fastest-growing in the state of Oklahoma. Broken Arrow is a manufacturing hub, with many employees working in the energy sector. Residents in Broken Arrow enjoy a high quality of life, characterized by low crime, high-performing schools, affordable housing, and easy access to many parks and recreational facilities.
EOE
Next Steps...
Apply Now
Register Now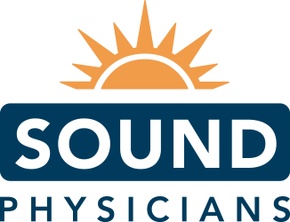 About Sound Physicians
We are dedicated to supporting our hospitalist and post-acute physicians in providing the very best quality care by partnering seamlessly with our partners. Physician founded, led, and managed, Sound Physicians has more than 1,800 hospitalist and post-acute physicians providing inpatient care to more than 180 hospitals and a growing number of post-acute care centers in 35 states across the U.S.
We recruit and retain the best doctors by creating a better career opportunity. Sound Physicians supports our physicians through manageable encounters, flexible schedules, and technology-driven processes that are designed by physicians to work for physicians. Through the SoundInstitute, we promote ongoing educational, professional and career development.