Internal Medicine Job In New York
Telemedicine Post Acute Physician (Remote)
Next Steps...
Apply Now
Register Now
Job Description
What Matters To You
Are you looking for a career option that supports work-life balance and the ability to build a flexible schedule, all while maintaining financial well-being? We want you to be a part of building Sound's Telemedicine service line as we launch the first nationally-scaled, fully-resourced, hospital medicine-focused telemedicine program. At Sound, we are eager to launch telemedicine as a new care delivery model and are excited to ramp up and provide the best telemedicine service across the nation. We hope you will join us!
Success Happens When you Start With your People
Telemedicine is a proven approach and is now considered a standard of care option in multiple specialties, including psychology, neurology, critical care, and hospital medicine. The telemedicine care model is aligned with Sound's vision of being the unmatched leader in improving quality and reducing the cost of healthcare for patients in the communities we serve, particularly those serving rural populations with limited access to care. We strive to be the practice of choice for providers and the partner of choice for hospitals across the country. This innovative model of care delivery will help providers find balance and joy in their careers as they add a new dimension to their scope of practice.
Requirements
MD or DO, board-certified in IM or FM with 3 years of hospitalist experience OR Post-Acute/SNF experience
Excellent interpersonal and verbal communication skills with a desire to learn
Minimum of two active state licenses is required – must have New York and Massachusetts licenses
A full-time, daytime position with benefits, 401K with match, and malpractice with tail coverage included
Day and nights shifts are available!
Technology protocol, workflow, and EMR training provided
Based on 10 shifts (120hrs/mo) – Compensation range is $136-$165k annually plus full benefits, CME allowance, and retirement.
EOE
Next Steps...
Apply Now
Register Now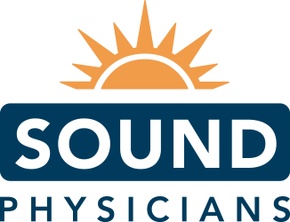 About Sound Physicians
We are dedicated to supporting our hospitalist and post-acute physicians in providing the very best quality care by partnering seamlessly with our partners. Physician founded, led, and managed, Sound Physicians has more than 1,800 hospitalist and post-acute physicians providing inpatient care to more than 180 hospitals and a growing number of post-acute care centers in 35 states across the U.S.
We recruit and retain the best doctors by creating a better career opportunity. Sound Physicians supports our physicians through manageable encounters, flexible schedules, and technology-driven processes that are designed by physicians to work for physicians. Through the SoundInstitute, we promote ongoing educational, professional and career development.