Interventional Cardiology Job In Paris, Texas
Experienced Interventional Cardiology | 98 mi to Dallas, TX
Next Steps...
Apply Now
Register Now
Call Pamela Boesch:
Sign in to view
Job Description
Paris Regional Health, just 95 mi NE of Dallas, is seeking an Experienced, BC Interventional Cardiologist to join its strong, established interventional program.
Employed opportunity.
Call is 1:4.
Enjoy working in inpatient & outpatient setting (clinic is conveniently located on the hospital campus)
Recruitment Package may include:
Base salary + wRVU production incentive
CME allowance
Sign-on bonus
Medical debt assistance
Relocation allowance
Health benefits + Retirement plan
Marketing + practice growth assistance
EOE
Next Steps...
Apply Now
Register Now
Call Pamela Boesch:
Sign in to view
Community Information
Located just 90 miles northeast of Dallas, Paris, Texas caters to interests and activities of all kinds. The area enjoys public parks and waterways as well as sports clubs open to the public. The 1,060-acre Lake Crook, a tributary of the Red River, contains channel and blue catfish, largemouth bass and white crappie. The lake has a boat ramp, fishing pier and picnic area. The 3-mile, multiuse Trail de Paris is open to runners, joggers, walkers, bikers and skaters.
The "Second Largest Paris in the World" hosts annual events and festivals that visitors young and old enjoy. The Tour De Paris cycling event takes place the third Saturday in July, and 800 riders participate in 110-kilometer, 90 km, 60 km, 35 km or 20 km bike rides in the city, including historic downtown. Paris features theaters for the performing arts, as well as art galleries and public art displays.
Community Links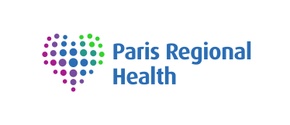 About Paris Regional Health
Paris Regional Health has a reputation for delivering personalized, professional care built on the hard work and dedication of its committed physicians, nurses, technologists, and other members of the health care team. PRH has the most professional and knowledgeable medical staff around. These dedicated folks give of themselves each and every day to provide the highest quality of care. The purpose of PRH is to treat everyone like family, providing the peace of mind that comes from receiving extraordinary care close to home.
Paris Regional Health, located in Paris, Texas, is a licensed for over 300 bed, general acute-care hospital serving Northeast Texas and Southeast Oklahoma. Our health and wellness services include cardiac rehabilitation, diagnostic imaging, digital mammography, emergency healthcare, heart hospital services, intensive care, laboratory services, men's health, orthopedics, physical rehabilitation, senior transitions – inpatient, psychiatric programs, women's health services, wound care and pediatrics.