Hospitalist Job In Youngstown, Ohio
Hospitalist or Nocturnist
Next Steps...
Apply Now
Register Now
Job Description
Through People, We Make a Difference
Being a physician-led practice is a big part of who we are. Our practice is built by all of us, and everyone is empowered to contribute and make our practice even better. Sound Physicians fosters an environment of engagement, where both individual and team contributions are encouraged and rewarded.
Mercy Health Youngstown is an integrated health system in the Mahoning Valley, which encompasses the Youngstown/Warren metropolitan area – Mahoning, Trumbull, and Columbiana counties in Ohio. It is part of Mercy Health, which is headquartered in Cincinnati and is the largest health system in Ohio and one of the largest Catholic health systems in the United States.
Lucrative sign-on bonus – $50k sign-on day hospitalist and $75k sign-on nocturnist hospitalist
550-bed, not-for-profit, teaching hospital providing care to residents of northeastern Ohio and northwestern Pennsylvania
An established team of 14 physicians, 2 advanced practitioners, and a clinical performance nurse
Codes and rapid responses are managed by in-house residents; Hospitalists respond on own patients
Open ICU (patients managed by intensivist during the day)' Procedures are not required
H1B eligible facility; access to Sound's in-house visa specialists as well as our licensing and credentialing experts; all required filing fees for the visa are paid and filing services are covered
Commitment to our Front-Line Clinicians
Our talented clinicians are the key to fulfilling our mission. We focus on optimizing the practice environment so our clinicians can feel really proud of the care they give. This is the key to engagement. We optimize workloads effectively, reducing inefficiencies, and consistently exceeding expectations through service excellence to our clinicians.
Access to our proprietary learning platform, SoundInstitute™, for continuing education, and professional development with convenient online and in-person educational courses, including CME
Secure your future via Sound Physicians' Path to Partnership™ track + attain incentive-based rewards based on performance
Location & Lifestyle
Situated an hour's drive from Cleveland and Pittsburgh, Youngstown is at the center of the Mahoning Valley. With a population of 550,000, it's a comfortable and inviting community with excellent schools and affordable housing, plus dozens of galleries, museums, performance venues, and historic sites. Mahoning County is home to lush parks and miles of hiking and biking trails. Several nearby lakes are great places to spend the day on the water. Plus, you're just an hour south of beautiful Lake Erie. The Youngstown area has been ranked #4 in the country for top-quality public golf courses, with more than a dozen to play. Northeast Ohio is home to some of the finest domestic wineries in the country with varietals unique to the climate. The local dining scene satisfies "foodies" with a wide variety of cuisine. From the professional Youngstown Symphony Orchestra to the longest continually running community theater in the U.S., the arts are playing an important part in the rebirth of the area. The unique Butler Institute of American Art is home to over 20,000 works created solely by American artists. In addition to traditional malls, you'll find everything from Ohio's only indoor Amish Market to quaint antique shops and one of Ohio's most unique farmers markets. The area offers USHL hockey, Division 1 NCAA football, and Class A baseball. It's easy to take in the game of your choice close to home. For major league sports, Cleveland and Pittsburgh are just an hour away. Youngstown is perfectly situated for those who like to travel with 3 international airports within an hour's drive.
EOE
Next Steps...
Apply Now
Register Now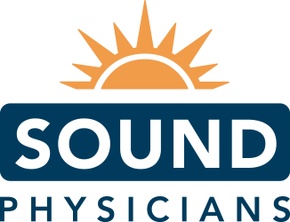 About Sound Physicians
We are dedicated to supporting our hospitalist and post-acute physicians in providing the very best quality care by partnering seamlessly with our partners. Physician founded, led, and managed, Sound Physicians has more than 1,800 hospitalist and post-acute physicians providing inpatient care to more than 180 hospitals and a growing number of post-acute care centers in 35 states across the U.S.
We recruit and retain the best doctors by creating a better career opportunity. Sound Physicians supports our physicians through manageable encounters, flexible schedules, and technology-driven processes that are designed by physicians to work for physicians. Through the SoundInstitute, we promote ongoing educational, professional and career development.