Hospitalist Job In Mesa, Arizona
Hospitalist and Nocturnist
Next Steps...
Apply Now
Register Now
Job Description
Through People, We Make a Difference
Sound Physicians started as a physician founded and led hospital medicine practice in 2001. While Sound has grown significantly since then, our vision of building a great practice is unchanged. A great practice starts by offering a better career model, designed around our vision of improving quality and lowering the cost of care for patients in the communities we serve. When you join Sound Physicians, you will sense a palpable difference in the way we approach hospital medicine from your first day.
Mountain Vista Medical Center opened in 2007 offering world-class medical expertise in a facility equipped with the most advanced medical technology.  Located in east Mesa, Arizona, Mountain Vista offers comprehensive health care services, including emergency care, heart care, advanced surgical procedures, orthopedics, breast care, maternity care, and women's services.
Established team with 11 physicians, 4 APPs, and a clinical performance nurse
178-bed acute care hospital known for its resort-like setting featuring all private rooms, electronic health records, room service, and wireless Internet access
Hospitalists run codes
Open 30-bed ICU – hospitalists co-manage patients with procedural support available
Procedures are not required
Part-time option available
Commitment to our Front-Line Clinicians
Sound Physicians knows that the only way to achieve our vision of being "the unmatched leader in improving quality and lowering the cost of care in the communities we serve" is through the well-being of our people. We care about your peace of mind, and that comes from knowing that you are associating with an organization that cares about you.
Access to our proprietary learning platform, SoundInstitute™, for continuing education, and professional development with convenient online and in-person educational courses, including CME
Secure your future via Sound Physicians' Path to Partnership™ track + attain incentive-based rewards based on performance
Location & Lifestyle
Mesa, Arizona is one of America's fastest-growing cities located just 15 miles east of Phoenix in Maricopa County. Mesa offers the benefits of a major metropolis with a suburban feel. Mesa's bustling economy supports a diverse community filled with highly rated golf courses, sporting facilities, festivals, and art events for all ages including the seasonal fan-favorite Chicago Cubs Spring Training baseball.
EOE
Next Steps...
Apply Now
Register Now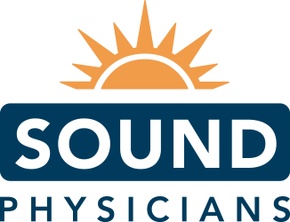 About Sound Physicians
We are dedicated to supporting our hospitalist and post-acute physicians in providing the very best quality care by partnering seamlessly with our partners. Physician founded, led, and managed, Sound Physicians has more than 1,800 hospitalist and post-acute physicians providing inpatient care to more than 180 hospitals and a growing number of post-acute care centers in 35 states across the U.S.
We recruit and retain the best doctors by creating a better career opportunity. Sound Physicians supports our physicians through manageable encounters, flexible schedules, and technology-driven processes that are designed by physicians to work for physicians. Through the SoundInstitute, we promote ongoing educational, professional and career development.