Hospitalist Job In Phoenix, Arizona
Medical Director of Advisory Services
Next Steps...
Apply Now
Register Now
Job Description
A Highly Visible Role in the Hospital
For those considering a future as a physician executive, this role is an excellent professional development opportunity! As Medical Director of Advisory Services, you will work elbow-to-elbow with physicians, staff, hospital leadership, and utilization management personnel to provide direct education and support in key areas including patient status, clinical documentation, compliance, and utilization management (UM).
Serve as a process improvement leader who can extend Sound's reach across hospital teams
Act as a bridge between medical staff and case management, interpreting the most complicated UM issues and serving as an expert resource for other clinicians
Ensure clinicians receive proper credit for the work they do through improved documentation
Impact hospital health and support fellow physicians
Join A Collegial Practice Where You Will Thrive!
With the Sound Advisory Services clinical management team's support, you will expand your knowledge, drive value, and steward the well-being and financial stability of the hospital. A medical director of advisory services is a highly visible leadership opportunity for a motivated and engaged physician with a minimum of 3 years of inpatient medicine and advisory experience required. Board certification (base specialty) recognized by ABMS or ABQAURP – Hospitalist, emergency medicine, or intensivist experience preferred.
Quality of Life: Monday through Friday and no call
Benefits: Comprehensive Sound Physicians benefits package including 15 paid days off
Education: CME allowance, paid CME time off, and a comprehensive training and onboarding program
Development: Mentoring from the Sound Advisory Services clinical leadership team
We deliver high-quality case reviews and audit defense services to our partner hospitals while driving measurable changes to compliance, and key metrics such as case mix index and length of stay.
Location and Lifestyle
St. Joseph's Hospital and Medical Center is a nationally recognized 586-bed not-for-profit center offering tertiary care, research, and education. It includes the internationally renowned Barrow Neurological Institute. the Norton Thoracic Institute, Center for Women's Health, University of Arizona Cancer Center at St. Joseph's, and a Level I Trauma Center verified by the American College of Surgeons. Founded in 1895, St. Joseph's was the first hospital in the Phoenix area. It is now part of Dignity Health, one of the nation's largest health systems with over 40 hospitals in California, Nevada, and Arizona.
As America's 5th largest city, Phoenix is sophisticated, diverse, well-educated, and multi-cultural. A sunshine lover's dream, Phoenix enjoys 300 days of sun a year and average temperatures in the winter around 70 degrees. There are many upscale neighborhoods with excellent public and private schools, fine dining, and great shopping. Sports lovers will enjoy professional baseball, basketball, football, soccer, and the PGA tour. Points of interest:
Golf – There are nearly 200 golf courses in Phoenix!
South Mountain Park & Preserve – The largest municipal park in North America with 16,500 acres of hiking, biking, and equestrian trails.
Heritage Square Dining – Phoenix's downtown Heritage Square houses award-winning restaurants in an 1800s Victorian setting.
Arizona State University – One of the largest public universities in the United States, ASU has been ranked as one of the top research universities in the U.S. Hi-Tech – The tech industry in Phoenix is on the rise, with over 275 tech companies now calling Phoenix home.
EOE
Next Steps...
Apply Now
Register Now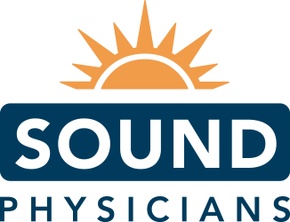 About Sound Physicians
We are dedicated to supporting our hospitalist and post-acute physicians in providing the very best quality care by partnering seamlessly with our partners. Physician founded, led, and managed, Sound Physicians has more than 1,800 hospitalist and post-acute physicians providing inpatient care to more than 180 hospitals and a growing number of post-acute care centers in 35 states across the U.S.
We recruit and retain the best doctors by creating a better career opportunity. Sound Physicians supports our physicians through manageable encounters, flexible schedules, and technology-driven processes that are designed by physicians to work for physicians. Through the SoundInstitute, we promote ongoing educational, professional and career development.