Hospitalist Job In Virginia
$444,000 First Year Financial Package!
Next Steps...
Apply Now
Register Now
Call Dan Jones:
Sign in to view
Job Description
This hospital has merged with an outstanding academic medical center and in 2017 we built brand-new facility. The hospital is in a beautiful lake community and has exceptionally easy access to the beach, international airports, Raleigh-Durham, Chapel Hill, Wake Forest, and Richmond…this opportunity will offer you and your family everything you need.
Practice Facts:
· Competitive annual base salary plus bonuses and industry leading benefits!
· UNIVERSITY AFFILIATED facility with tuition incentives for you and your family
· Sign on and relocation
· Excellent benefits including 8.5% match on annual retirement contributions
· Unheard of additional PTO available to providers annually!
Community Facts:
· Ideal location to raise family, limitless activities for the kids
· If you love the water, even if you don't, you WILL love this LOCATION!!
· Local Winery, Weekend Festivals, weekly farmers markets, NINE golf courses, spectacular hunting and fishing, hiking and walking trails, snow skiing and the beach
· Newly constructed schools, private and public options.
If you think you are a fit for this exciting new opportunity, then please contact Adaptive Medical Partners @ 817-756-1104. Please reference: HOS-8050
EOE
Next Steps...
Apply Now
Register Now
Call Dan Jones:
Sign in to view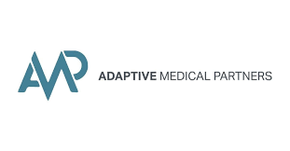 About Adaptive Medical Partners
Adaptive Medical Partners is a top-teir physician recruitment agency in Dallas, TX. We specialize in the placement of doctors in positions across the US.