Hospitalist Job In Alexandria, Virginia
Acute Care Nurse Practitioner or Physician Assistant – Day & Night Opportunities (FT/PT)
Next Steps...
Apply Now
Register Now
Job Description
Thrive Where Contributions Are Rewarded and Valued
Inova Alexandria Hospital is a 318-bed community hospital that offers a full range of healthcare services and has received national recognition for healthcare excellence. The hospital is dedicated to continually expanding programs and services to help ensure they meet the healthcare needs of the communities served today and in the future. Inova Alexandria has been named America's 250 Best Hospitals for clinical quality for 2021, 2022 and 2023.
An established team of 15 physicians, 6 advanced practitioners, and a clinical performance nurse
No call environment
Closed ICU
Procedure experience is not required
No code requirement (managed by ED)
Full & Part-time opportunities available; PT: 7 shifts per month
Access SoundInstitute™ learning platform for continuing education, and professional career development with convenient online and in-person educational courses, including CME
Our talented clinicians are the key to fulfilling our mission. We focus on optimizing the practice environment so our clinicians can feel really proud of the care they give. This is the key to engagement. We optimize workloads effectively, reducing inefficiencies, and consistently exceeding expectations through service excellence to our clinicians.
Requirements of Advanced Practitioners
As an advanced practice provider (APP) with Sound Physicians, you will work in an environment that promotes the Sound core values of integrity, teamwork, service, quality, and innovation enjoying a sustainable career with programs consistently staffed to levels that facilitate a manageable workload for our hospital teams. At Sound Physicians, we recognize the value that you bring when you are empowered to work at the top of your license. We invest in robust onboarding and training as you assimilate into a new role at a new hospital. We support you to provide the excellent care you long to give each patient through ongoing professional development and ongoing feedback on your clinical performance.
Perform evaluation and management services to patients requiring hospitalist services with the hospitalist practice
Develop treatment plans
Complete admissions from ED
Perform dictation of H&P examinations
Cross cover for the hospitalist team
Perform such other responsibilities as reasonably assigned by the chief hospitalist and within NP/PA scope of practice
Current, unrestricted license (NP/PA); Acute care certification required
Minimum 2 years of acute care experience preferred
Location & Lifestyle
Situated in the Washington-Arlington metropolitan area, Alexandria's picturesque waterfront offers dockside feasting, voyages along the Potomac River, or bike rides to George Washington's Mount Vernon. Virginia is a four-season destination with the geography and climate to match every adventure seeker's idea of fun!
EOE
Next Steps...
Apply Now
Register Now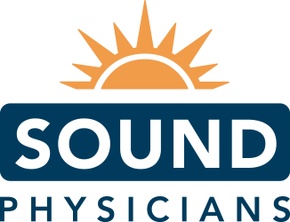 About Sound Physicians
We are dedicated to supporting our hospitalist and post-acute physicians in providing the very best quality care by partnering seamlessly with our partners. Physician founded, led, and managed, Sound Physicians has more than 1,800 hospitalist and post-acute physicians providing inpatient care to more than 180 hospitals and a growing number of post-acute care centers in 35 states across the U.S.
We recruit and retain the best doctors by creating a better career opportunity. Sound Physicians supports our physicians through manageable encounters, flexible schedules, and technology-driven processes that are designed by physicians to work for physicians. Through the SoundInstitute, we promote ongoing educational, professional and career development.