Hospitalist Job In Puyallup, Washington
Hospitalist Nurse Practitioner
Next Steps...
Apply Now
Register Now
Job Description
A Collegial Practice Where You Can Thrive
At Sound Physicians, we recognize the value that you bring when you are empowered to work at the top of your license. We invest in robust onboarding and training as you assimilate into your new role. We support you to provide the excellent care you long to give each patient through ongoing professional development and ongoing feedback on your clinical performance. As a nurse practitioner with Sound Physicians, you will work in an environment that promotes our organizational core values of integrity, teamwork, service, quality, and innovation.
389 bed not for profit hospital
Established team with 40 physicians, 10 nurse practitioners, and three clinical performance nurses
No call
No procedures required
Closed ICU
Access SoundInstitute™ learning platform for continuing education and professional career development with convenient online and in-person educational courses, including CME
Requirements of Nurse Practitioners
Our talented providers are the key to fulfilling our mission. We focus on optimizing the practice environment so our providers can feel really proud of the care they give. This is the key to engagement. We optimize workloads effectively, reducing inefficiencies, and consistently exceeding expectations through service excellence to our providers.
Perform evaluation and management services to patients requiring hospitalist services with the hospitalist practice
Develop treatment plans
Complete admissions from ED
Perform dictation of H&P examinations
Cross-cover for the hospitalist team
Perform such other responsibilities as reasonably assigned by the chief hospitalist and within NP scope of practice
Current, unrestricted license in WA required
Acute care experience is preferred and FNPs must have hospitalist experience; new grads that are acute care trained are encouraged to apply!
Location & Lifestyle
Awe-inspiring natural wonders frame the area with views of Mount Rainier that pop up all around western Washington while the seemingly endless shoreline of Puget Sound provides glistening water views with a backdrop of majestic mountain ranges peppering the scenery. Life here delivers an unimaginable variety – hiking mountain trails, world-renowned shopping, and outdoor recreation, amazing global dining with fresh, local seafood, unique Pacific Northwest cuisine, arts and culture, and nationally recognized museums. From Seattle's bustling neighborhoods and rich diversity to Tacoma's vibrant, urban core alive with culture and historic homes to Puyallup's scenic great outdoors, and family-friendly neighborhoods, there are a plethora of area options to fit anyone's lifestyle.
EOE
Next Steps...
Apply Now
Register Now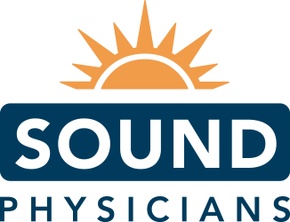 About Sound Physicians
We are dedicated to supporting our hospitalist and post-acute physicians in providing the very best quality care by partnering seamlessly with our partners. Physician founded, led, and managed, Sound Physicians has more than 1,800 hospitalist and post-acute physicians providing inpatient care to more than 180 hospitals and a growing number of post-acute care centers in 35 states across the U.S.
We recruit and retain the best doctors by creating a better career opportunity. Sound Physicians supports our physicians through manageable encounters, flexible schedules, and technology-driven processes that are designed by physicians to work for physicians. Through the SoundInstitute, we promote ongoing educational, professional and career development.