Hospitalist Job In Boise, Idaho
Regional Medical Director
Next Steps...
Apply Now
Register Now
Job Description
Through People, We Make A Difference
Do you have big ideas and even bigger ambitions? Sound Physicians is seeking a physician leader who is passionate about embracing innovation. Physicians who choose to lead at Sound thrive because they are willing to take risks, and focus on their teams while doing whatever they can to make their practice successful. The Regional Medical Director (RMD) is responsible for the overall performance of Sound's hospitalist programs at our partner hospitals within a region. The RMD has the responsibility of supervising the Medical Director at each hospital and ensuring that each of the hospital programs is implemented and continuously improved upon.
Strong leadership talents and works well in a distributed team-based environment
A positive attitude with a high degree of energy
An effective and persuasive communicator who is comfortable speaking with all levels of a hospital administration team and medical staff
Excellent reputation as a clinician with strong diagnostic skills and a calm and rational approach to problem-solving
Join A Collegial Practice Where You Will Thrive
As a physician-founded and led organization, we know what matters to you. Trust, recognition, comradery, and hassle-free onboarding are just a few gears we hang our hats on. The RMD displays an appreciation of the "big picture" and serves as a unifying and supportive influence across partner hospitals. This individual possesses strong leadership, organizational, and communication skills. Along with the chief medical officer, the RMD will assume the vital role of monitoring quality assurance and improvement. The RMD will assist in analyzing this data, monitoring these programs, and developing concrete solutions to ensure the continued delivery of excellent medical care. As a regional medical director, we know you will add tremendous value to the organization as you are afforded the autonomy to make program-scale decisions and develop innovative solutions that make Sound an employer of choice for providers and partner of choice for hospitals. Our model is designed to challenge the status quo and transform the acute episode of care.
Benefit from competitive compensation, health benefits, professional liability, 401K contributions, WRVU-based productivity bonuses, and paid relocation expenses
Flexibility to travel in the Pacific Northwest region to have oversight of multiple programs in OR, ID, WY, & MT
RMD candidates are required to have 5+ years of extensive leadership experience
EOE
Next Steps...
Apply Now
Register Now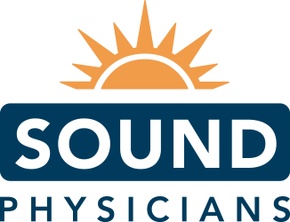 About Sound Physicians
We are dedicated to supporting our hospitalist and post-acute physicians in providing the very best quality care by partnering seamlessly with our partners. Physician founded, led, and managed, Sound Physicians has more than 1,800 hospitalist and post-acute physicians providing inpatient care to more than 180 hospitals and a growing number of post-acute care centers in 35 states across the U.S.
We recruit and retain the best doctors by creating a better career opportunity. Sound Physicians supports our physicians through manageable encounters, flexible schedules, and technology-driven processes that are designed by physicians to work for physicians. Through the SoundInstitute, we promote ongoing educational, professional and career development.